WHATEVER HAPPENS CARE PLANS
brought to you by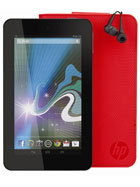 We want you to enjoy using your new tablet or eReader for years to come. Your manufacturer's product guarantee provides cover for mechanical and electrical breakdown but will be limited to a year and may not cover parts or accidental damage.
One of the best ways of protecting your tablet or eReader now and in the future is with a Whatever Happens Care Plan; providing peace of mind should the worst ever happen. The plan includes worldwide protection so if you take your tablet or eReader abroad you'll be covered while you're away.
Key benefits:
Covers breakdown through mishaps
We'll fix or replace
All parts and labour charges covered
Worldwide protection
Ask yourself these few simple questions:
Will you take your tablet out of the home or abroad?

Do you agree that the cost to fix or replace a tablet is expensive?

Would you be unsure where to turn if your tablet breaks down?

Do you want an experienced engineer to fix your tablet?
If your answer is yes to any of the above, don't leave things to chance; a Whatever Happens Care Plan will give you the assurance you need should anything go wrong your tablet will taken care of.
See the table below for the key benefits of the plan.
Benefits at a glance

Whatever Happens Care Plan

We'll fix or replace it
If we are unable to repair, we'll replace it with the same or similar product.
Breakdown through mishaps
Because incidents do happen, even to the most careful of us!
Request a replacement
If your tablet goes wrong again after the 3rd repair you can request a replacement.
Parts cost covered
No expensive charges for parts – we'll pay for all of them.
No labour charges
No matter how long the repair takes, there's no cost to you.
No fault - no charge
If no fault is found we won't charge.
Worldwide protection
If you take your product abroad, it's still protected.
*7 day maximum repair time starts from the date of the engineer's first visit.
You can purchase plans over 2 years or you can pay monthly by direct debit from as little as £3 a month. There's no fixed term and you can cancel the agreement at any time you like.
WHATEVER HAPPENS CARE PLAN

Tablets
2 Years
Monthly
£151 - £200
£49
£3.00
£201 - £300
£79
£4.50
£301 - £400
£99
£5.50
£401 - £500
£119
£6.50
£501 - £600
£139
£7.50
£601 - £1200
£159
£8.50