Software
Browse Software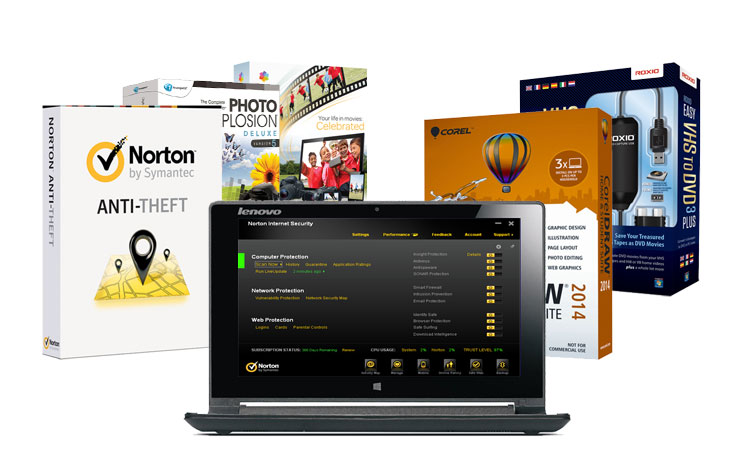 Software
Selecting the right software is a vital part of making sure your computer will do what you want it to.
From Microsoft Office and security software to creative and business programs, there's something to make yours and your family's computing fun, safe and productive.
Getting your software is easy - you can have it delivered, collect it from your nearest store or download it directly from our website. Getting the software you need has never been as simple.
Internet security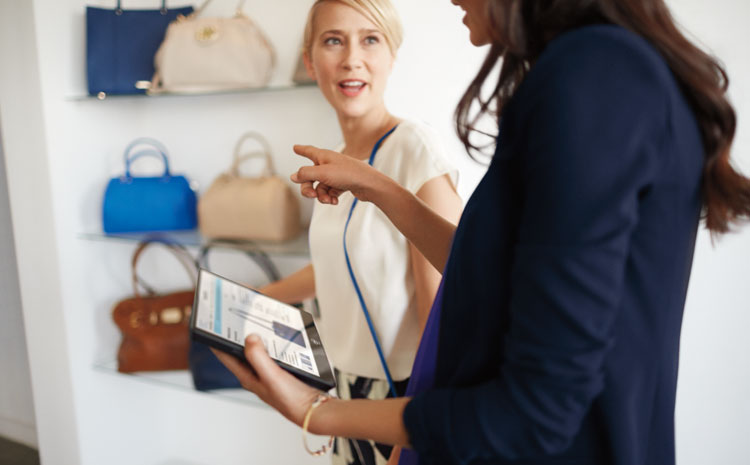 Internet security is a must for keeping your data personal, passwords secure and computer running correctly. While there are various brands, types and licensing options, all are designed to keep you and your family safe online.
Why should I use internet security?
Stay safe - You don't have to worry about someone accessing your online banking, social network, emails and more as internet security keeps all your data personal.
No viruses - If you accidently download an infected file, internet security removes the affected files to keep your computer running properly.
Browser protection - Any suspicious links you might come across online are highlighted to prevent you from clicking through to a fake or infected website.
Parental control - You can block certain types of content, specific websites and limit the amount of time your children spend online for complete peace of mind.
Virus removal - When installed, internet security checks your whole computer for viruses or any files that shouldn't be there and safely removes them.
Available for all your devices - There are different packages to suit you, so if you've got a large family or a several devices, you can keep everything safe with one great-value package.
Microsoft Office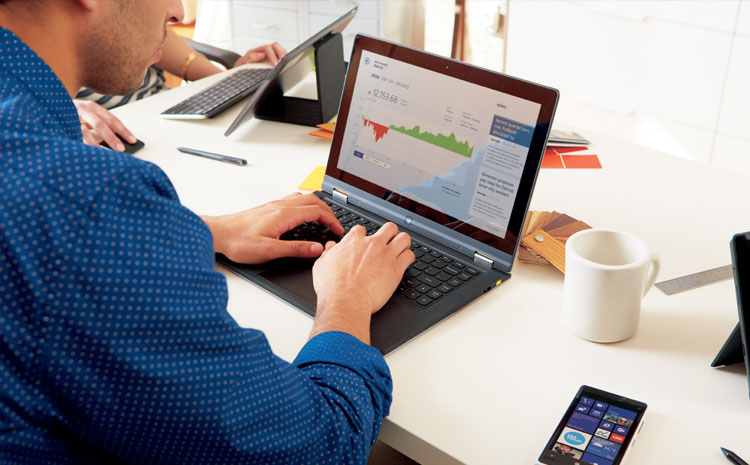 Microsoft Office is used all over the world and is the go to word processing, spreadsheet and presentation software for professionals, students and casual users alike.
Which version of Office?
Home & Student - Full versions of Word, Excel, Powerpoint and OneNote. Gives one user access for life.
Home & Business - The same software as Home & Student, plus a full desktop-version of the email-server Outlook.
Professional - Includes software from Home & Business along with Publisher and Access, which offer desktop publishing and database creation.
Office 365
Office 365 is a subscription-based service that gives you everything from Office Professional (and a lot more), for far less initial outlay. You get the latest editions of software the second they're released, instant updates, access to Office online from any device, and Cloud storage to easily share your files between all your devices. You can set instant online backup too, so if your device crashes, you'll never have to start your work from scratch.
365 Personal - One user for one year. Can be installed on a computer and tablet at the same time.
365 Home - Five users for one year, on one PC, Mac or tablet each.
365 University - Two devices for four years. Requires an 'ac.uk' education email address.
Downloads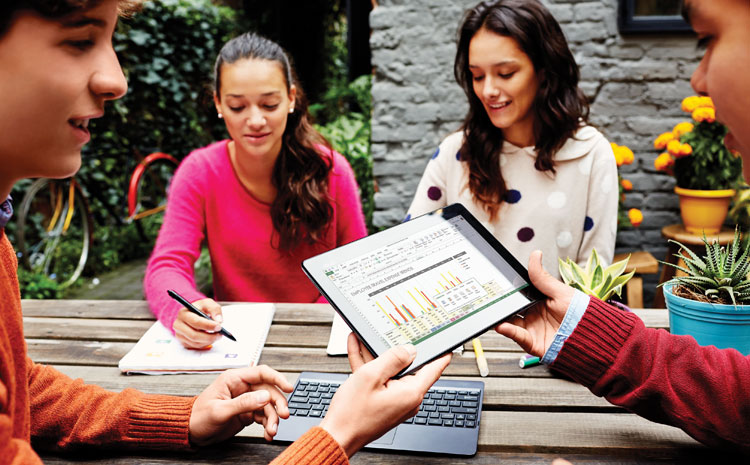 Why wait for delivery or leave the house when you can download your new software start using it in minutes. Look out for downloadable versions of software on the product page and click Buy for Download to get started.
Why download?
Instant access - Downloading your software means you can access it as soon as it's installed, so you don't even need to leave the house.
Convenient - You can buy whenever, wherever, from any device you choose, and redeem it at your convenience.
Secure - Product keys are stored safely in your account, so you can simply re-download all your software if you ever need to.
Flexible - Many new computers don't come with optical disk drive, so downloading straight to your hard drive is the easiest way to get access to the software you want.
Kind to the environment - Downloading doesn't generate any packaging waste and doesn't need delivering, so is more environmentally friendly than nipping out to buy it.
Things to consider when buying software
Device

Software is designed to work with a specific operating system. You should always check that you're buying the right version for your device, be it Windows, OS X or a mobile operating system.

Each product clearly lists compatibility, so it's easy to find the right one.

Minimal requirements

Software features a set of requirements your computer or device must meet in order to run it correctly. We list the minimum requirements on the product page, with many being little more than an up-to-date of version of Windows or OSX. However, be careful with design and creative software, as they tend to have much higher requirements.

Experience

While most software can used by anyone with a little practice, some specialised programs require more experience or knowledge of the subject matter. You can read the product description to get a general idea of the level required, but a reliable rule is the more expensive the software, the more in-depth it goes.

Licence

Software comes with a variety of different licences, so it's important you choose the right one. Security and anti-virus software typically needs to be renewed once a year, while other software can be purchased on automatic yearly renewal or with lifetime licences.
Shopping with PC World

Services brought to you by our experts