Which operating system is right for you?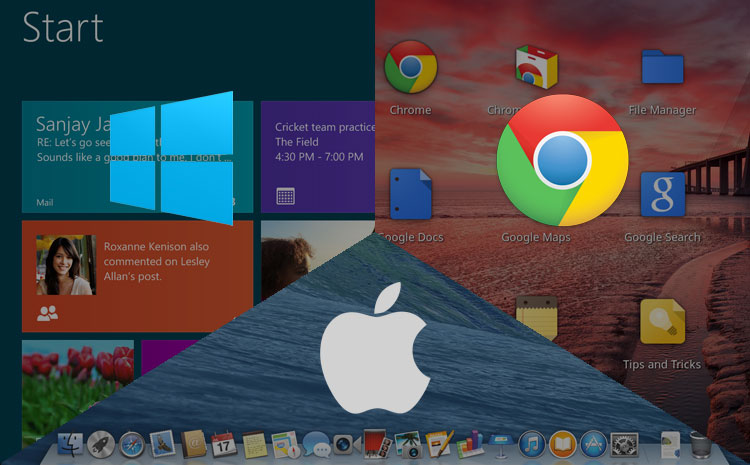 The first thing to consider when looking for a computer is the operating system. While it might seem difficult, especially if you haven't upgraded for a while or aren't familiar with Windows, OS X or Chrome, each has a distinct layout and offers a different way to work and play.
Windows
If you've used a PC before, chances are it ran on Windows. Familiar, easy to navigate and used everywhere from family homes to space stations, Windows is a trusted and well-supported way to get exactly what you want from your computer.
Find out more about Windows 10 
OS X
OS X is designed to tie all your Apple devices together. If you love your iPhone or iPad, OS X is the perfect choice to make sure all your devices work as one. It looks great too, and is exclusive to iMacs, MacBooks and Mac Minis.
Chrome OS
Chrome OS is stripped back and focused towards getting you to your online content as easily as possible. If you only want a computer for checking social media, browsing the web and chatting to friends, Chrome OS is a simple and affordable way to get online.
Need more information?
If you need more information on which operating system will work best for you, our buying guide goes into operating systems in much more depth.