Acer Gaming Tablets

With their formidable Predator gaming PC and laptop range, Acer offer real power for no-nonsense gamers. Stunning graphics, multi-channel audio and peak processing speeds combine in machines that let you enjoy your favourite titles at their very best. For enhanced portable gaming, Acer Predator tablets put all that performance in the palm of your hand.
Acer Predator 8" Gaming Tablet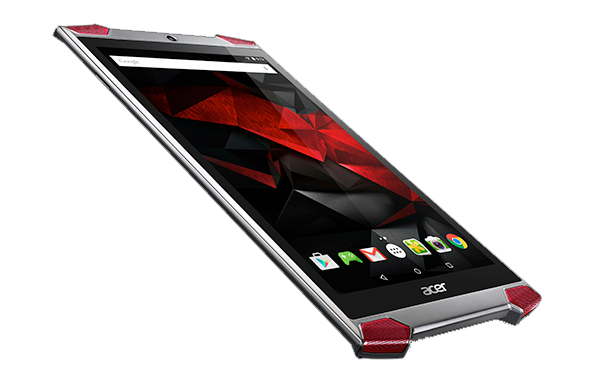 Great sound makes games better - Predator Quadio virtual surround sound will immerse your senses. Feast your eyes on a gorgeous Full HD 8" screen as Predator ColorBlast technology boosts your games with a full-range colour gamut. The tablet combines aggressive looks with comfortable, soft-touch grip pads. Predator TacSense haptic feedback gives you precision control for pro-style play, while Intel® Atom™ processing works fast for full-throttle play.
view the predator tablet
Features
4 Speakers with virtual surround sound powered by Dolby Audio
Full HD screen
Intel® Atom™ x7-Z8700 Processor
microSD card slot for expandable storage
Windows 10
Linx Gaming Tablets

Discover fast, efficient Windows tablets from Linx, allowing you to stay entertained and connected on the go or at home. Intel® Atom™ processors work quickly for smooth multitasking, gaming and watching videos, or everyday tasks like surfing the web or sending emails. Connect to Bluetooth devices like headphones and smartphones for easy wireless sharing, and expand your Linx tablet's memory via microSD. Linx tablets are made for versatility.
Linx Vision 8" Gaming Tablet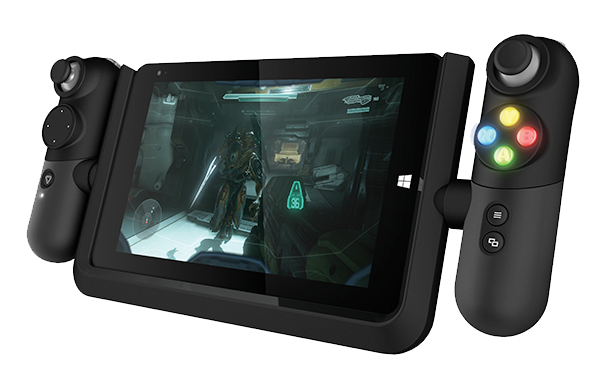 Running on Windows 10 and an Intel® Atom™ processor, Linx Vision 8 enables direct streaming of Xbox One or Steam games. Enjoy uncompromised play with full Xbox controls featuring backlit buttons. Linx Vision is great at multitasking - snap up to four apps anywhere onscreen and create desktops for individual items. The Edge browser offers expanded web exploration - write notes directly onto web pages to share with friends. Enjoy movies, social media and more - you'll have access to Microsoft Office and other Windows apps just like on your PC or laptop.
view the linx tablet
Features
Stream any game from your Xbox One or PC to your tablet
Full Xbox controls with backlit buttons
Intel® Atom™ Processor x5-Z8300
microSD card slot for expandable storage
Windows 10