HP Envy 6 and Envy X2
The HP Envy is the ideal laptop to come anywhere with you thanks to its ultra-mobile design. Guaranteed to turn heads, it is light and fast, booting up rapidly and boasting a long battery life. Now it comes in two forms; the slick and speedy HP Envy Ultrabook™ and the groundbreaking HP Envy X2, which takes on a dual life that makes it a pleasure to use.
HP ENVY X2 Benefits and features
If you enjoy the freedom of your tablet but need the practicality of your laptop, you need the ENVY X2. Packed with power and technologies such as Beats Audio™, it is versatile enough to come anywhere with you. Complete with a keyboard dock and an innovative magnet docking system, this convertible tablet gives you the freedom to work and play in your own way.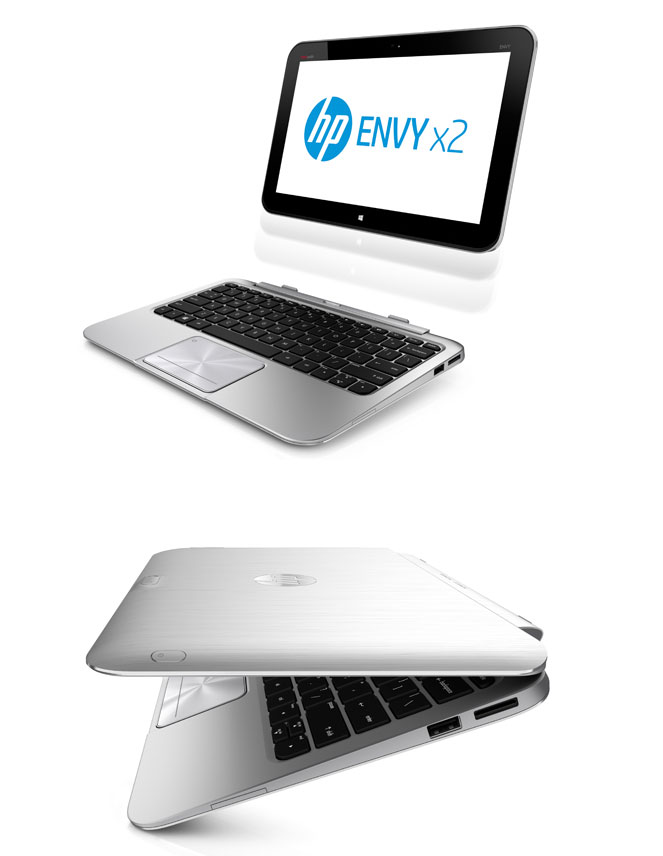 HD touch display

The ENVY X2 features an 11.6" HD touchscreen display that lets you take a hands-on approach to computing. With ultrawide viewing angles and a bright In-Plane Switching (IPS) display, you can use it inside or outside with ease.
8-megapixel camera

The HP ENVY X2 has an 8-megapixel camera on the back of the tablet, letting you take high quality photos and videos wherever you go, so there's no need to take a separate camera with you. It also has a HD front facing camera.
Keyboard dock

The lightweight dock has a built-in battery that helps to provide even more battery life for your HP ENVY X2. With useful connections such as USB ports, a HDMI connection and an SD slot there's ample connectivity. Simply connect the tablet to your keyboard to transform your tablet into a sleek-looking laptop.
Secure hinge

The innovative hinge uses magnets and a latch to hold the tablet section onto the keyboard dock. This securely holds the tablet and transforms the ENVY X2 into a laptop. The magnets help to hold the display in place, so you don't need to worry about the tablet falling out of the base.
HP ENVY 6 Ultrabook™ benefits and features
Designed to be eye-catching and ultra-thin, the ENVY Ultrabook™ not only looks fantastic but provides all the power you expect from an Ultrabookv. The CoolSense design helps to keep the ENVY cool. It has Beats Audio™ technology for supreme sound, and data stays safe with ProtectSmart which protects your hard drive if the HP ENVY is dropped. Quick to start up and boasting long battery life, with the HP ENVY Ultrabook™ a slim design doesn't mean compromising on function.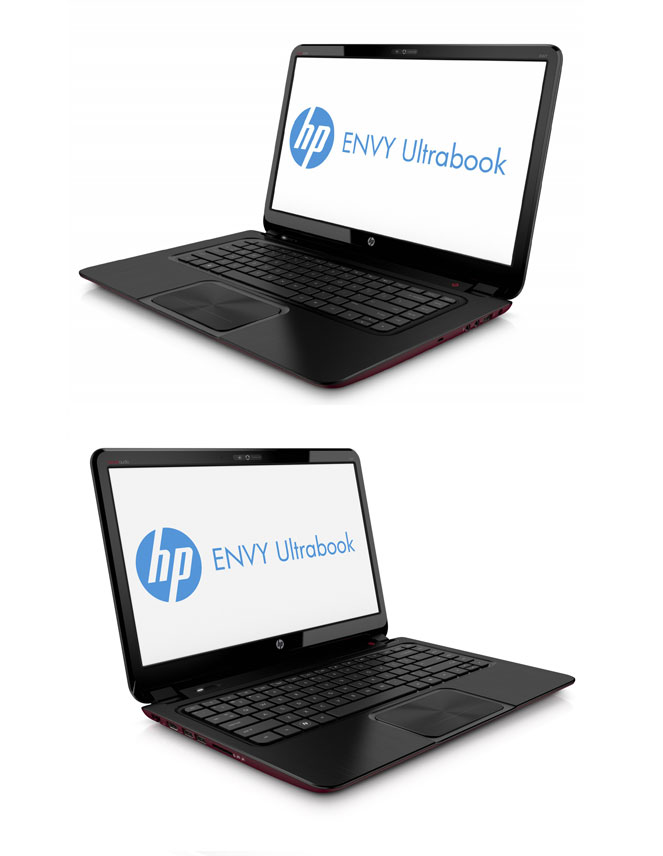 ProtectSmart

If you drop your ENVY Ultrabook™ you don't need to worry about losing your memories thanks to the ProtectSmart technology. The accelerometer protects your hard drive if you laptop is falling, helping to reduce shock and protect the things that are important to you, whether they're videos, photos, music or other memories.
Beats Audio™

Treat yourself to an audio delicacy with the fantastic Beats Audio™ technology. It provides high quality sound on your Ultrabook™. The subwoofer and 2 speakers in the exposed speaker bar direct audio toward the user, so you can enjoy your music in the way it should be heard.
Accurate gesture control

Even when you are working under pressure, the HP ImagePad touchpad provides accurate multi-touch gesture control thanks to the HD image sensor, so you can zoom through your work and navigate with ease.
Chat in HD

You can enjoy video calls anytime with the TrueVision HD Webcam from HP in the ENVY Ultrabook™. Whether you're chatting to your best friend on a video call or creating a video blog, you can record HD video in any light.
HP ENVY M6 Benefits and features
Beneath a slim and graceful design the ENVY M6 boasts powerful technology. The HP CoolSense technology makes it cooler to use wherever you are, so you can stay comfortable, and your data is protected thanks to the ProtectSmart feature. You will be seen in high definition thanks to the TrueVision HD webcam, good in any light, and there's clearly defined sound too with Beats Audio™ technology. Access is secure thanks to the SimplePass technology.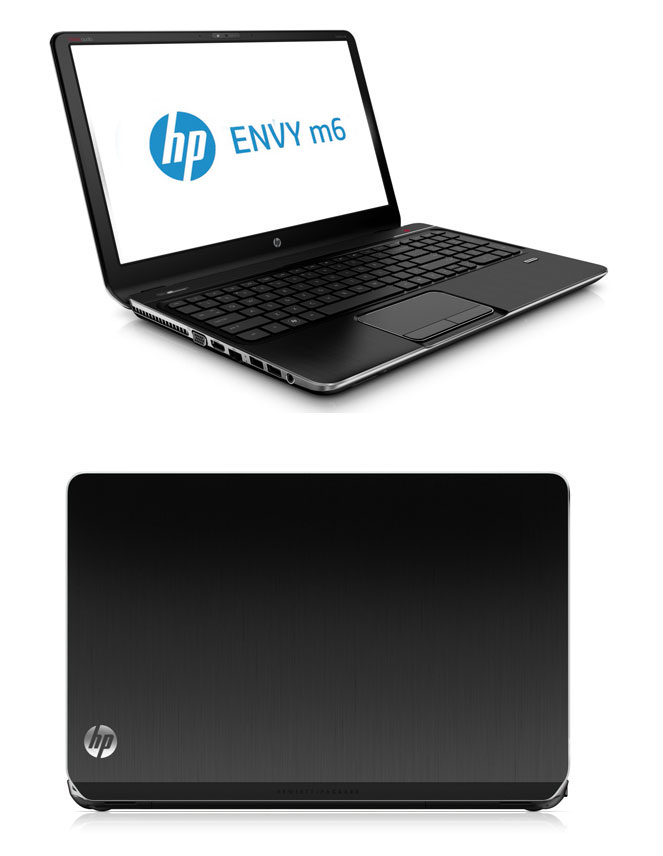 Go with the Beats

This laptop range boasts Beats Audio™ technology that provides only the best audio for your laptop. The high quality sound is driven through dual speakers in the integrated sound bar, and also includes a subwoofer for deep base.
Staying cool

The HP M6 range uses the CoolSense design, using materials and components that have been carefully considered. This lets the laptop adjust to the optimum temperature for comfortable use time after time.
Protecting your data

If your laptop is accidentally dropped, the ProtectSmart accelerometer detects the fall and puts the brakes on, helping to protect your hard drive. This means that your memories are protected from being lost.
Sleek design

The ENVY M6 laptop series features silver or black aluminium casing and includes chrome details, so it looks fantastic. Soft touch areas make it easy to carry while maintaining a stylish look, so you'll turn heads wherever you go.