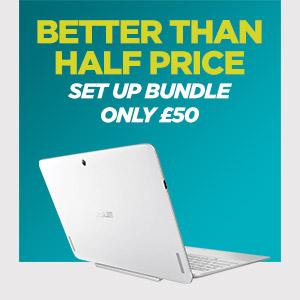 Our Knowhow experts will:

Set up your new laptop exactly how you want it
Create recovery media
Set up a Windows account
Switch on parental controls
Install any software or hardware purchased

Transfer all your stuff from your old laptop to your new one*
All your files, photos, music and videos transferred to your new computer
Simply bring your current laptop along to your nearest Knowhow service bar and we'll take care of the rest

Give you access to our online course
Learn how to make the most of Windows, including courses on:
Microsoft Edge
Cortana
Windows Hello
And much more!
£50
(SAVE £60)
Total separate selling price £110, only available in stores with a Knowhow service bar
* Please note that the time it takes to transfer your files will vary depending on the volume of data that you wish to transfer
SET UP & SHOWHOW

brought to you by

Why Us?
The Knowhow team can set up your new PC or Mac computer, tablet or gadget in store wherever there is a Knowhow bar. Standard computer set up will to get your PC up and running straight away, but if you'd like extra benefits or would like to get to learn more about the technology, you can choose Set Up & Personalise or have a 30 minute Showhow tutorial. Each service can be purchased by itself or you can combine them with a Set Up & Showhow.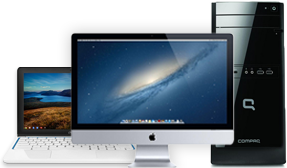 Click on the links below to find out more:
KNOWLEDGE BANK
Lean on our experts for guides, tutorials, hints, tips and much more.
Find out more
Did you know that help is at hand in other ways too? An absolute goldmine of information, the Knowledge Bank has over a thousand articles on everything to do with your products and the latest technology.