New Term 2015
Win your fees worth £10,000
Take these simple steps and you could #winyourfees!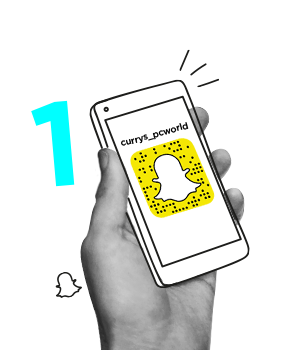 Add currys_pcworld in snapchat or scan Snapcode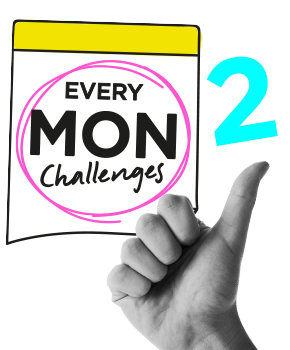 Check in every Monday to see our latest challenge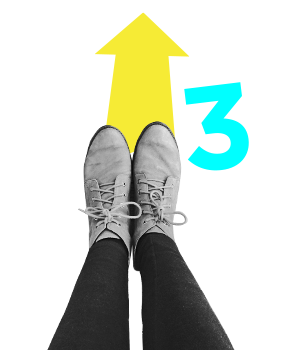 Follow the instructions in the story to enter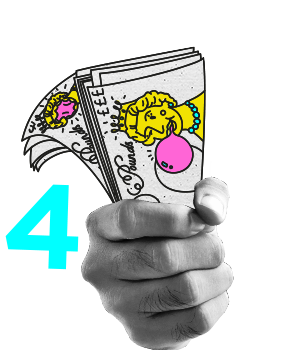 Win your fees!
Terms & Conditions
Geographical restrictions: UK residents only.
Promotion opening and closing dates: 03/08/15- 06/09/15.
No purchase necessary.
The promotion is open to UK residents ("Entrants"), excluding employees of DSG Retail Limited (the "Promoter") (and their families) and the Promoter's associated companies, agents and anyone professionally connected with the promotion.
All entry instructions on the The Blog (the "Page") form part of these terms and conditions ("Terms"). By entering this promotion, all participants will be deemed to have accepted and be bound by the Terms.
The promotion commences at 5.00pm on 03/08/2015 and ends at 11.59pm on 06/09/2015
To enter the competition, entrants must:

Follow Currys_PCWorld on SnapChat.
Watch CurrysPC_World's most recent SnapChat story.
Follow the instruction in the story and respond to Currys_PCWorld with a snap of their own.

Entrants may enter only once per SnapChat story issued by Currys_PCWorld and must be aged 17 or over.
Entrants must be a fulltime student and must be able to provide copy of their current University ID and University documents verifying their full time enrolment for the 2015/16 academic year if requested.
There will be 1 winner.
There will be two prizes for the winner. Prize one is £10,000. Prize two is a student tech bundle, this is compiled of:

Microsoft Surface 3 10.8" 128gb 131909
Surface Keyboard Black 10.8" 131578
Sennheiser Momentum On Ear Headphones 131944
Russell Hobbs Iron 110164
Hoover Spritz Cylinder Bagless Cleaner 113099
Krups Nespresso Coffee Machine Black 435095
Breville Impressions Toaster Black 104333
Breville Impressions Kettle Black 104341
Waring Pro Sandwich Maker 003475
McAfee LiveSafe 2015 112008
Microsoft Office 365 Home 041615

A cheque will be posted to the winning Entrant. The cheque will be made payable to the student named during the entry process. No alternative payment arrangements will be entered into. The prize is non-transferable.
The winning Entrant will be required to submit (1) proof of address (e.g. copy of utility bill) , and (2) a copy of their current University student identification, and (3) University documents verifying their full time University course enrolment for the Academic year 2015/16, within 14 days of date on which they received notification of their win from Currys_PCWorld SnapChat.
Prize is non-transferable and cannot be exchanged for an alternative.
The winner will be picked by a panel of judges from Dixons Carphone and one independent judge on 07/09/15.
Entries will be judged on creativity.
The winner will be announced on twitter.com/curryspcworld, facebook.com/curryspcworld, and Currys_PCWorld SnapChat.
If for any reason the winner does not reply to their message within 14 days the Promoter will select a new winner.
The Promoter may in its absolute discretion disqualify any entries which it feels do not comply with these terms and conditions or where any form of bad faith is suspected.
The entry must be submitted personally by the entrant. Entries by 3rd parties, collective entries or multiple entries will be disqualified.
The Promoter accepts no responsibility for lost or incomplete entries.
The promoter's decision is final and no correspondence will be entered into.
Upon request, the surname and county of the winner will be available by sending an SAE to Currys PC World, SnapChat Win your Fees Competition, DSG Retail Limited, Maylands Avenue, Hemel Hempstead, Hertfordshire, HP2 7TG. Such requests should not be sent until 28 days after the selection of the winner.
By entering the promotion you allow the promoters to contact you via facebook.com or twitter.com with further information on this promotion as well as other offers.
DSG Retail Limited takes your privacy and security of your personal information very seriously. Our Privacy Policy explains how we collect and use personal information in accordance with data protection laws. View our Privacy Policy .
English law applies to these terms and conditions.
Promoter: DSG Retail Limited (registered in England no. 504877), Maylands Avenue, Hemel Hempstead, Hertfordshire, HP2 7TG.
Showing what you need is better than relying on flattery and songs.
Are you sure a laptop is what you need for your course? Which one do you need? And why?
Show that you know your stuff and make the right choice using our help and advice.
Laptop, desktop or tablet?
Choose the right one for you