Samsung ES7000 and ES8000 Smart TVs
New Samsung Smart TV
Combining a stunning design and the best of Samsung technology, the Samsung ES7000 and ES8000 TVs bring you TV like never before. With Smart Interaction that allows you to use motion, voice control and face recognition to control and customise your viewing, you can enjoy TV in a whole new way.
Fantastic picture quality is guaranteed, so you can enjoy the best entertainment with crystal clear full high definition resolution and technology that brings you sharp, bright images. Experience the finest picture quality and immerse yourself in your favourite programmes. Images are clearly enhanced by the Micro Dimming and Micro Dimming Ultimate technology, and combined with Clear Motion Rate Technology, you can be sure of fantastic viewing. The Ultra Clear Panel minimises reflection, letting you enjoy excellent entertainment no matter what.
Combining amazing picture quality, innovative features and fantastic connectivity, the Samsung ES8000 is a real object of beauty.
Stunning Design
With stunningly bold designs and elegant frames, Samsung TVs provide you with an enhanced viewing experience. With all the grace of a work of art and packed with fantastic technology, you'll realise the sleek and beautiful design every time you walk into the room. The One Design aims to provide everything you need in one design, providing you with elegance and a masterpiece that you can be proud to display. Whether you enjoy the simple sleekness of the design, the high quality workmanship or the smooth curves and lines, you'll appreciate the pure beauty of the One Design.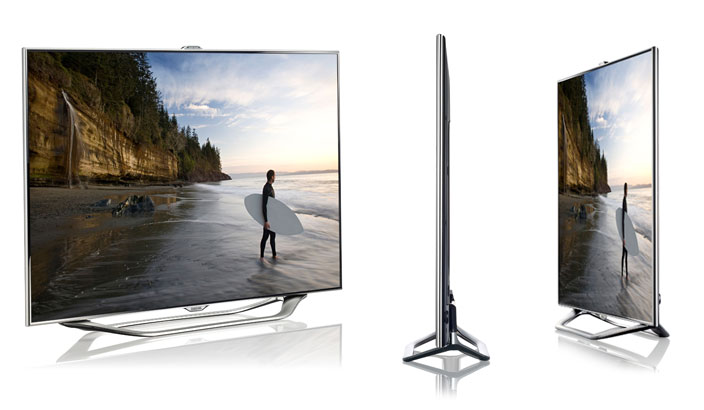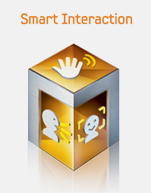 Voice and motion control for intuitive TV
Using your TV doesn't need to involve a remote thanks to the Samsung control functions. Using voice control and motions you can switch your TV on, change channels and enjoy the best of the web, all without using the remote control. The built-in camera uses face recognition technology to let you customise the Smart Hub without the need for a username and password, so you can get the very best from your TV.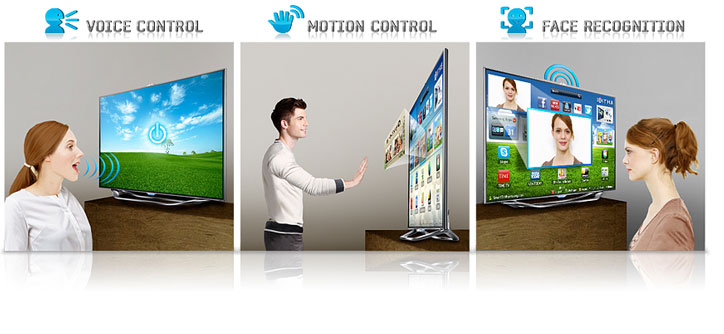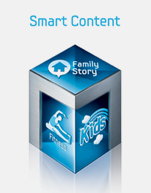 Fantastic content and features with Smart TV
There's something for the whole family with Samsung's Kids, Fitness and Family Story services. With enhanced content, you can enjoy even more entertainment and education for your children with the Kids service, and Samsung Fitness lets you keep fit in the comfort of your living room. Samsung Family Story allows you to share your favourite family moments, and there's even great 3D content with the 3D explore feature. With so many features, and chat, surf and share options, your Samsung Smart TV can be your family's perfect companion.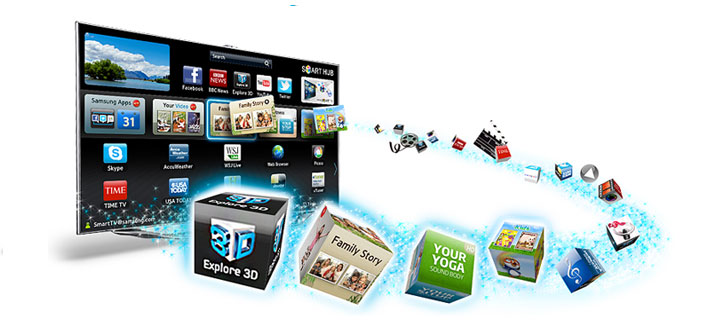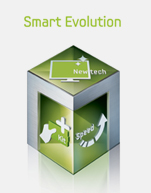 Giving your TV a new lease of life
Smart Evolution gives you the ability to enjoy all of the benefits of the latest features. For the first time, the 2012 Samsung Smart TV enables you to bring new features to your TV every year with an innovative Evolution Kit that attaches to the back of the set. Sold separately, the kit will make your TV brand new every year.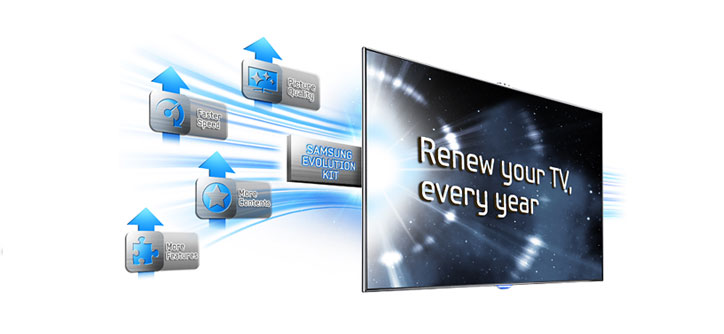 Our experts love
Step into the future of TV with the Samsung Series 8 UE55ES8000 TV. With Full HD, 3D capabilities or built-in HD Freeview, you'll never be short of things to watch. Its 3D Bluetooth glasses provide you with comfortable viewing thanks to its active technology.
Enjoy the next generation of TV as you control the ES8000 with your voice and gestures, making it easier than ever to navigate through your favourite content. The Smart Content provides you with plenty of entertainment, apps and much more, so you'll always have something to do, and it can even be upgraded to keep up with the latest content with Samsung Smart Evolution.
With the Samsung Series 8 UE55ES8000 TV in your room, you'll feel that Smart TV is an understatement.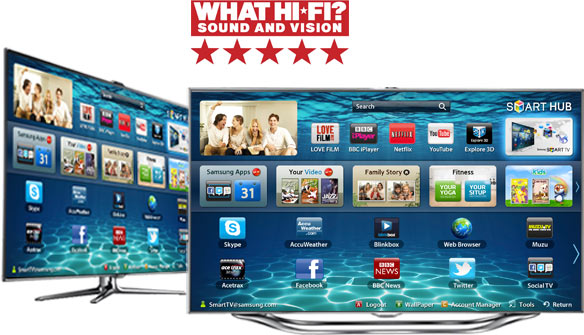 Certain features within Smart Interaction may require Internet access. Smart Interaction may not be available in all languages or dialects, and some regional accents may not be recognised. In-store demonstration prior to purchase is recommended. Actual performance of Smart Interaction will vary depending on light levels and background noise.The Smart Evolution Kit will be available from 2013. Smart Content requires Internet access and may not be available in all languages and regions. Available on Samsung SMART TV 7 & 8 Series LED and 8 Series Plasma models only.