Smart Tech
Browse Smart Tech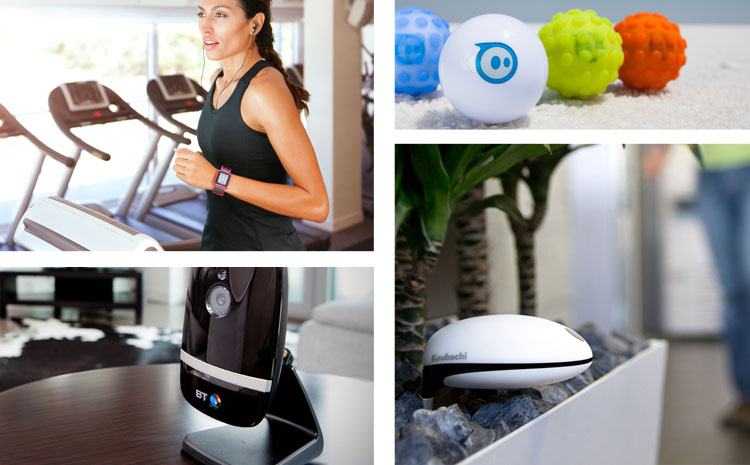 Smart Tech
Almost every home has a WiFi connection that's used to browse the internet, stream films, game online, download music and generally keep in touch. This is great, but with smart tech, an internet connection is just the beginning.
Smart tech is all about using technology to make your life easier and more enjoyable. From controlling your central heating from the office to monitoring health and fitness, you can use the latest technology to change your life for the better.
Smart tech is all about convenience, so most of these gadgets are controlled using apps on your smartphone or tablet. Because you have these devices with you most of the time, you don't have to worry about carrying extra controllers or remotes.
If you're already interested in a particular type of device you've heard about, you can search or browse by category. If this is all new, you can learn about the different types of smart tech and what it can do for you.
Smart Tech makes it easier to run your home and your life
Nowadays Smart Tech can also be referred to the 'Internet of Things' but what does it mean? It encompasses any device that can be connected to the internet and operated from your tablet or Smartphone, wherever you are. See some in action in our videos:
Track what's important to you, from controlling your heating and keeping your home secure…
…to monitoring your fitness and filling your home with music. You can even get the kettle boiling on your way home.
Shopping with PC World
Unbeatable services brought to you by
Free delivery

Delivery starts from free. You can also choose next day delivery or a day and time to suit you.

Free recycling

Bring your unwanted electrical product into your nearest PC World store and we'll take it off your hands for free, even if you bought elsewhere.

Knowledge bank

The Knowledge Bank has over a thousand free articles on everything to do with your product and the latest technology.