Televisions
Browse Televisions
Back to top
Advice and inspiration
TechTalk article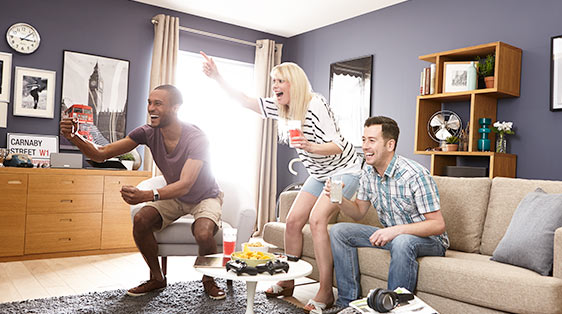 How do they improve your viewing, and what do you need to know before buying a TV?
TechTalk article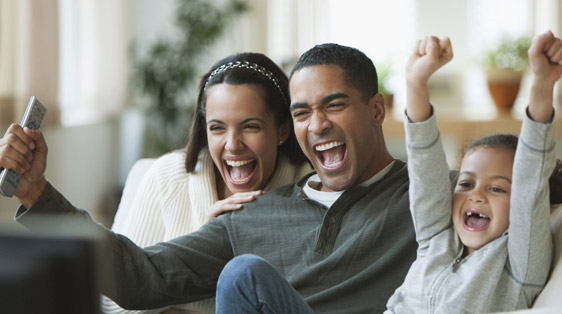 Find out where to get 4K content and make the most of your 4K TV.
Jason and Amy get messy, all in the aid of testing out 4K and 1080p TVs.

£1000 cashback
Pick to Win - Argentina, Fiji, Italy, Uruguay, Romania, Namibia, Georgia, Japan, Canada, Tonga, Samoa and USA
£100 cashback
Pick to Win - England, Scotland, Ireland, Wales, France, South Africa and Australia
£50 cashback
Pick to Win - New Zealand
View all qualifying TVs
Click here to register
Buy any TV priced £699 or over from Currys or PC World between the 6th August 2015 and 16th September 2015
Register your TV purchase within 7 days. Your purchase date counts as day 1. Click here to register
Choose the team you think will win the rugby tournament
Enjoy the rugby on your new TV!
After the final, if your chosen team has won, click here to claim your cashback between 31st October 2015 - 14th November 2015 and enter your purchase details.
Your cashback will be paid directly into your bank account within 7 days of your claim being validated
*Register within 7 days of purchase (inc. purchase day) or by 23:59 on 16/09/15, whichever is earliest. 18+ and excludes NI. Click here for full terms and conditions
Featured TV:
Samsung SUHD Curved TV
4k Ultra HD picture is 4 times the resolution of HD
Curved screen for immersive viewing
Nano Crystal technology delivers up to 1.2 times more colour than other Ultra HD 4k TVs
1400 PQI
Smart: Catch up TV & App Store
Tuner: Twin Freeview HD & Twin Freesat HD

Insider knowledge from Phil Vickery
A former Web Ellis cup winner, Phil Vickery gives us his expert advice on the teams to back in the 2015 Rugby Tournament, as well as what he looks for when buying a new TV.
View more from Phil Vickery on our YouTube channel.

4K Ultra HD TV
With an Ultra HD TV your content will look truly amazing with resolution up to four times that of Full HD. Entertainment becomes more immersive with sharper images packed with detail and natural, precisely-rendered colours.
4K makes the most of your entertainment, from blockbuster movies and larger-than-life documentaries to thrilling live concerts and sports. With a larger screen you'll really see the potential of Ultra HD as it fills your living room with beautiful colour, rich contrast and impressive depth.
Some Ultra HD TVs feature 4K upscaling to enliven your old entertainment collection – and with Ultra HD soon to become more popular and available, a 4K TV will prepare your living room for the next generation of home entertainment.
Let us help you explore the features of our 4k Ultra HD TVs to discover the best viewing experience.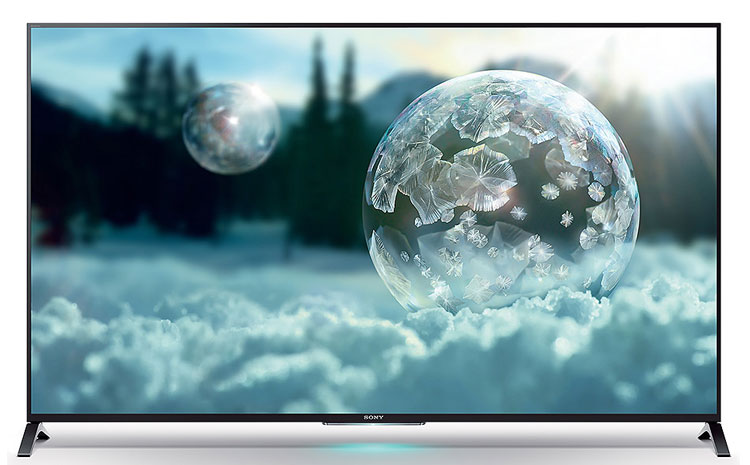 Curved TVs
A curved 4K TV makes watching TV more comfortable and natural than ever.
Enjoy greater comfort and reduced eye and neck strain with a broad, more cinematic viewing area - these TVs are made to complement the viewing distance in your lounge. You can sit closer to surround yourself by the screen while still being able to see every part of the image.
Pin-sharp 4K images and colour let you view stunningly detailed images in from multiple angles and experience HD at its best. Reduced light reflections improve contrast and picture definition, while - advanced processing and back-lit panels create smoother images for gripping viewing on your curved 4K TV.
Whether on or off, a curved TV looks elegant and adds a subtle but eye-catching note to any room, whether it's stand- or wall-mounted. It's the last word in home entertainment technology.
Delve into the features of our 4K Curved TVs and discover a better viewing experience.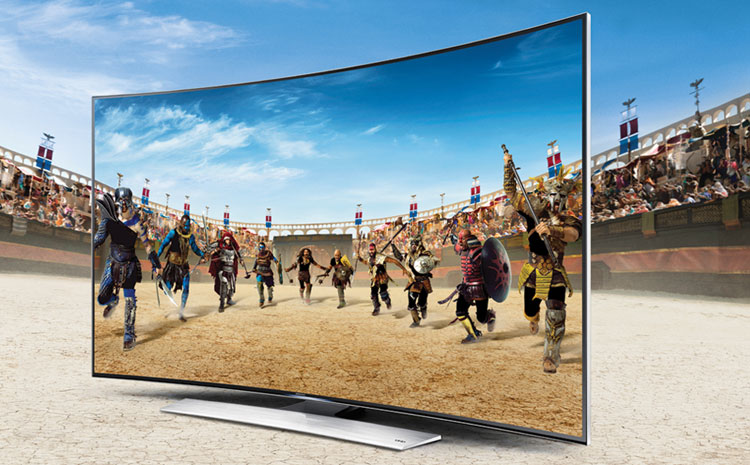 Six easy steps to choosing your perfect TV
Shopping with PC World
Services brought to you by our experts