Move up to Windows 8
Order today
Order your Windows 8 PC or tablet
Tablets & convertible laptops
Windows 8 is designed to make the most of touchscreen, so with 10-point multitouch displays you can flick and swish your way through your applications. Improved on-screen keyboards make typing a breeze, and you can keep working or playing for longer thanks to the improved battery life that Windows 8 offers.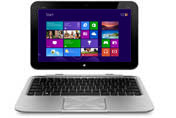 Ultrabooks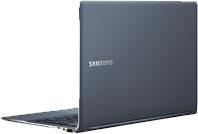 Sleek, stylish and fast, Ultrabooks™ benefit from the cloud service used by Windows 8, which reduces the need for an optical drive. With access to the Windows Store you can download all the apps you want, and low-powered processing lets your Ultrabook™'s battery last even longer.
All-in-one PCs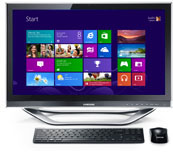 Perfect for home entertainment and more, Windows 8 on your All-in-One PC provides you with all the apps you'll need for the whole family, with security to protect the younger ones. Everyone will love using the touchscreen to zip through Windows 8's screens, whilst the Start screen keeps you updated about the things you love.
Laptops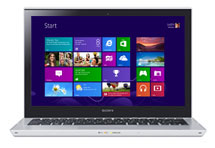 You'll be able to gesture your way through Windows 8 when you're on your laptop, navigating through apps and web pages with ease. The cloud connection lets you access all your files wherever you take your laptop, and as Windows 8 can run on low-power processors, your laptop battery life is vastly improved.
Desktops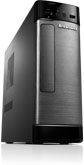 Get more from your PC with a Windows 8 Desktop PC. Boasting the power for fluid editing, gaming and document creation, Windows 8 puts the potential for anything in your hands. Fast and fluid, it makes work and play better than ever for a brilliant computing experience.
Touch Products
The new Windows 8 has been redesigned for touch but still works great with a mouse and keyboard.

Purchase a Windows 7 PC or laptop and upgrade for FREE to Windows 8 Pro
Buy any qualifying* Windows 7 PC or laptop and we'll pay you back when you upgrade
*Eligible PCs are new PCs purchased during the promotion period with a valid Windows 7 OEM Certificate of Authenticity, product key for and preinstalled with:
Windows 7 Home Basic
Windows 7 Home Premium
Windows 7 Professional
Windows 7 Ultimate
Excludes refurbished PCs and Laptops. Offer via redemption. Offer available on the cost of Windows 8 Pro Upgrade only.
Claim in 4 simple steps
Step 1
Buy a qualifying Windows 7 laptop or desktop from PC World*
Step 2
Register and purchase Windows 8 Pro from windowsupgradeoffer.com for £14.99 within the allocated timeframes** Terms and conditions apply***
Step 3
From 26th October, click here to complete our online redemption form within the allocated timeframe**
Step 4
Get your £14.99 cashback within 40 days via cheque payment
Want Windows 8 on the PC or laptop you have now?
Enhance your exisiting PC with Windows 8 Pro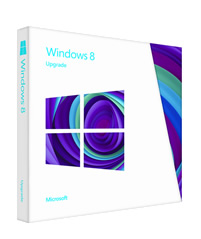 Beautiful, fast, fluid
Start up quickly
Customize your Start screen with Live Tiles
Browse faster with Internet Explorer®
Stay safer with Windows Defender
Get great apps at the Windows Store
Plus Mail, Photos, SkyDrive® and more built-in
Windows 7-based files, apps and settings transfer easily to Windows 8
Programmes that run on Windows 7 are compatible with Windows 8
Can I upgrade my PC from an older version of Windows to Windows 8?
Yes. Your upgrade experience will depend on what version of Windows you currently have. For example, if your PC is running Windows 7 Home Basic or Home Premium, your files, programs and settings will easily transfer to Windows 8. If your PC is running Windows 7 Professional or Ultimate, Windows XP or Windows Vista, you'll need to reinstall your programs. Some features (like those that support touchscreen) may require a new PC.
System requirements
1Ghz processor | 2Gb Ram | 20Gb of available hard disk space | 1366 x 768 screen resolution | DirectX 9 graphics processor with WDDM driver