Learn more about 4K Ultra HD
What is a 4K Ultra HD TV?
Enjoy the very best viewing experience with our range of 4k Ultra HD TVs from the leading brands. Our PC World experts are here to help you find the best TV to suit your needs, with advice about everything you need to consider when finding your new Ultra HD TV.

Introducing 4K UHD TVs
4K Ultra HD TVs have around 8.3 million pixels on the screen, compared to up to 2.1 million on a Full HD TV. This makes the picture on a 4K TV have up to four times greater detail, depth and sharpness of a Full HD TV, providing you with an image that is pretty special.
You can also get closer to the action with a 4K TV. The high resolution means you to sit closer to your wide angle screen without sacrificing the picture quality.
Sharp and detailed images on the screen.
Accurate and natural colours for a more immersive experience.
Huge improvements on picture quality compared to Full HD when considering purchasing a bigger screen size like 55".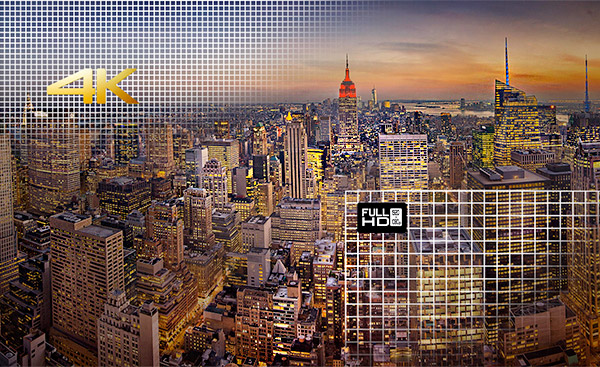 The beauty of curved
Enhance the Ultra HD viewing experience with a curved 4k TV. Choose from a traditional 4k TV or an advanced curved design, which offers an immersive cinematic experience and gives a wider field of vision for viewers.


Upscaling
With powerful built-in processors, 4K televisions have the unique ability to make content look better than ever. TVs from trusted brands such as Samsung, Song, LG and Panasonic can upscale Full HD content up to four times the resolution of Full HD picture quality, offering extra vibrant colour, vivid contrast and incredible depth compared to regular Full HD content.
'Not all 4K UHD TVs can achieve high quality 4K upscaling. See Key things to look for section for more information.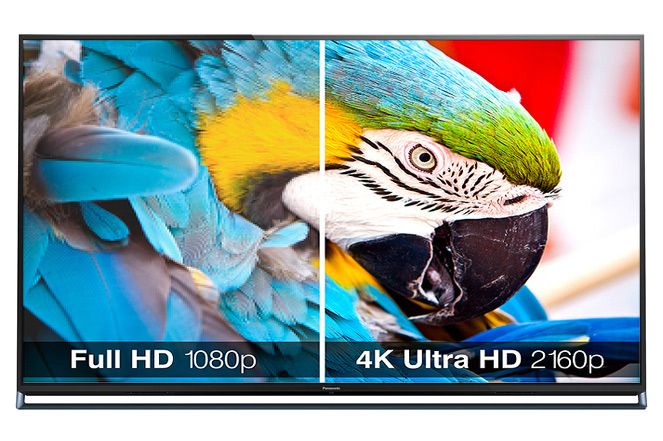 Benefits of upscaling
If you have a 4K Ultra HD TV, you won't need to wait for 4K content to be available to enjoy 4K picture quality. As 4K content becomes more popular and more widely available, you will be able to enjoy it in its full resolution on your 4K Ultra HD TV, without a moment's delay.

Types of 4k content
The sound you get from your TV should be great, but the reality is that the demand for better picture quality and thinner screens has overtaken the sound quality your TV can produce on its own. Many manufacturers now recommend partnering your TV with a sound bar, home cinema system or soundstage for the ultimate all round experience.
4K video streaming - Netflix include 4k content on their UHD streaming service, and are promising to launch more titles throughout 2014 and 2015.
Mastered in 4K Blu-ray - Watch the latest 4K Blu-ray DVD releases on a Blu-ray player with 4K upscaling, specifically designed to create a stunning picture.
4K personal content - Create your own 4k movies using cameras and camcorders that can record in 4k. These include the Panasonic FZ1000 and the Panasonic GH4.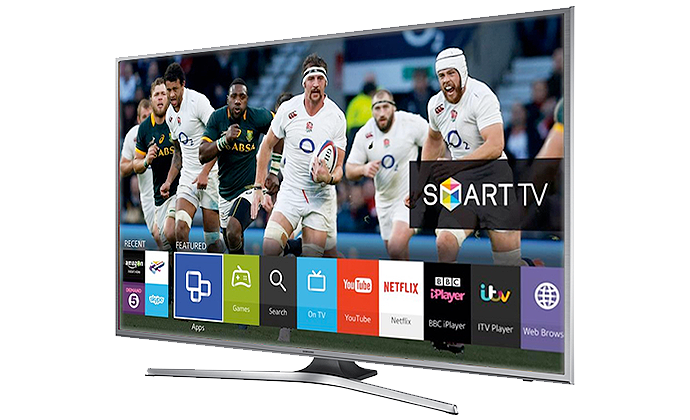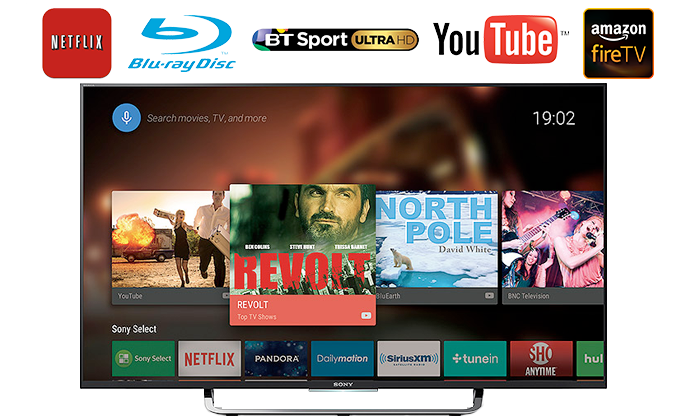 4K computing - There's an increasing range of computers and laptops with 4k graphics cards. 4k connections such as HDMI 2.0 allows you to connect your device to a compatible 4k UHD TV.
4K internet browsing - Smart 4k UHD TVs also include an internet browser. 4k browsing is stunning, especially when you're using apps like Google Maps.
4K broadcast - The official broadcasting standard is close to being agreed, and the BBC and other broadcasters have been busy testing 4k broadcasting. You can expect to see the first 4k channels in 2015.
Key points to look out for
It takes more than a 4k UHD pixel count to guarantee a great 4k experience. To ensure that you get the best experience, check that the TV is future-ready and has the following technologies:
HDMI 2.0 - The HDMI 2.0 connection at the back of the TV supports Ultra HD video up to 60 fps, and will ensure that the TV is compatible with future sources of content such as Blu-ray players, 4K UHD set top boxes and 4k laptops. Your TV requires HDMI 2.0 to show a picture from these devices.
Upscaling processing power - If your 4K TV can effectively upscale content, you can enjoy your favourite shows and Blu-ray discs in ever better clarity and improved detail. UHD TVs from brands such as Samsung, Sony, Panasonic and LG include state-of-the-art processing engines to provide excellent picture quality without blur or pixilation.
High Efficiency Video Coding HEVC H.265 - A techy sounding name but put simply this is a new video compression format used to provide UHD content through streaming services most commonly through the internet. Netflix use this format to supply its 4K streaming content. If your 4K TV has Netflix built-in but does not have HEVC H.265 you will not be able to stream their 4K UHD content.
5 year guarantee

Most TVs at Currys PC World come with a minimum one year guarantee, but a five year guarantee is included on our range of premium TVs. Just look out for the 5 year guarantee logo.
The guarantee includes:
Protection against mechanical or electrical breakdown
We'll fix it or replace it
Support from our experts over the phone
View all the TVs with a 5 year guarantee included