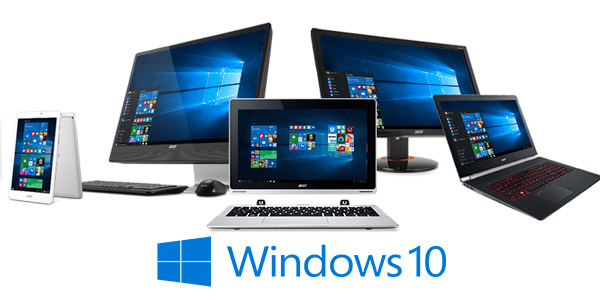 About Acer Computing
One of the leading technology brands worldwide, Acer leads the way in innovation and award-winning design. Helping to bring the latest technology into your home, its extensive portfolio features everything from top of the range desktops, ultra-mobile tablets, flexible 2 in 1s along with monitors, projectors and smartphones.
Whatever your style, need or budget Acer delivers premium products designed to make your everyday easier.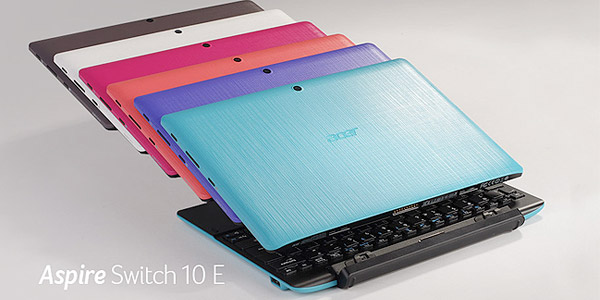 Predator Gaming PCs
Acer's Predator range is dedicated to cutting-edge gaming products expertly crafted for a truly immersive gaming experience.
Play, practice and become a master of the game. Every details fine-tuned, from high-performance components to the surface and texture of each device. Acer Predator range makes sure nothing distracts you from the game.
Shop now
All-in-Ones
Design your ultimate home office with Acer's All-in-One series. With space-saving user friendly designs, All-in-ones provide a great range of computing possibilities at your fingertips.
Boasting an ultra-slim build, they are packed with all the essentials, including an Intel processor, loads of storage, ample RAM and a whole host of connectivity ports. The All-in-One monitors features stunning, wide angle displays and are beautifully crafted with integrated stereo speakers and subwoofer to bring your entertainment to life.
Shop now
Acer's Aspire Switch 2 in 1s are made for versatility and portability at your fingertips. Combining efficiency and an ultra mobile design, they are effortlessly multifunctional.
With the freedom to connect to anyone, anywhere, each 2 in 1 features an optimised display, Windows operating system and a comfy keyboard. Switch easily between four versatile modes including laptop, tablet, tent or display for everyday computing just the way you want it.
Shop now
Desktop PCs
Offering the best in home computing, Acer desktops range from traditional Tower PCs to their more contemporary space-saving Revo One home entertainment hub.
Thanks to its space-saving chassis and stylish gem-cut compact design, the Revo One can sit almost anywhere. It offers the best multimedia capabilities for your digital home.
Shop now
Notebooks & Chromebooks
With a wide range of Notebooks and Chromebooks, Acer offers something for everyone. Whether you're looking for a compact convertible touchscreen or a high-end computer with the latest Intel processor and NVIDIA graphics card, we've got you covered.
From 11" touchscreens to 17" Full HD screens you can choose between great everyday performance or run highly demanding applications on superior, high powered machines. Acer Chromebooks are a great solution for all day computing that feature reliable performance and security from a single charge.
Shop now
Work and Play on-the-go with Acer tablets ranging from 7" to 10". With a choice of chassis and operating systems you can find the perfect tablet to fit your lifestyle. Add a burst of colour to your daily commute with the bright and colourful One series or add style with the sleek aluminium Tab Series.
Every tablet features IPS technology giving a wide viewing angles for stunning visuals, along with the familiar Windows or Android operating systems. Acer's Iconia One tablets also give you exclusive Iconia Suite of EZ apps to help boost productivity wherever you go.
Shop now
Monitors
Acer offers a wide range of monitors with a range of screen sizes from 21.5"-34". Whether you need a display for everyday home or office use, with a variety of connectivity ports, or an intense gaming monitor from our Predator series, offering an immersive gaming experience as well as the option of curved screen monitors, Acer have a monitor for you. Acer monitors offer a number of screen resolutions up to 4K2K, as well as fast response times, IPS panel technology and G-Sync* features too.
*Specifications vary depending on model.
Shop now
Projectors
Acer's projector range offers everything from your ultimate home entertainment to the best value, everyday office projection. The P series features impressive graphics and clarity with convenient installation to make set up easy, while the H series delivers high-resolution projectors with stunning detail.
What's more, DLP 3D technology means you can watch the latest 3D movies and create your ultimate home theatre.
Shop now