Speakers
Our speaker range includes portable travel speakers, compact speaker systems and docking stations for Apple products. They give you a simple and direct way to listen to music from your smartphone, tablet, MP3 player or other device, depending on which connections your particular speaker offers.
Various speaker designs are available for using at home or while you're on the go, with a range of features and technologies that enhance the sound from your phone, tablet and other devices.
Some let you play music wirelessly, while other speakers offer cable ports to plug in different music players. You also have the option of a speaker featuring a physical dock for your Apple iPod, iPhone or iPad.
Speakers are able to connect with different devices for more convenient music enjoyment. Below you'll find the main features to look out for when you're choosing a speaker or dock.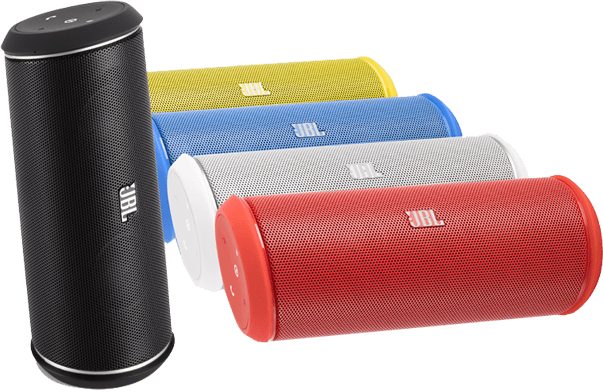 Things to look out for
Bluetooth
If you have a device with Bluetooth wireless technology, you can play music wirelessly from any device also featuring Bluetooth wireless technology. This spares you the need for audio cables, physical music formats and having to use a certain playback device.
All you have to do is pair your phone, tablet or other device with the Bluetooth speaker and hit play. It makes for a convenient and sociable way for sharing music from different players, and can be very useful when you want to hear something specific or spontaneously change tracks at a party.
NFC (Near Field Communication) works with Bluetooth to make the pairing process simple and direct. It's the same technology that's used in contactless payment cards.
You touch your NFC-enabled device to the speaker to establish a direct connection between the two devices. Then you just need to choose the 'yes' option when asked to pair, and enjoy nonstop, easy music listening.
View our range of Wireless Speakers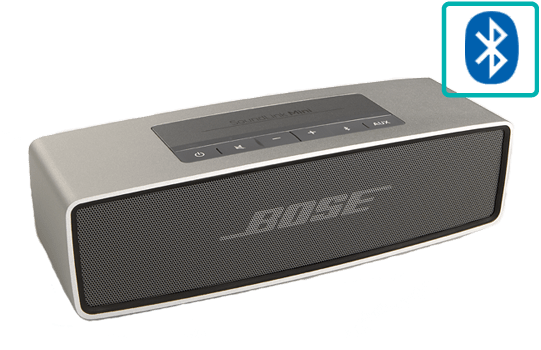 Battery Life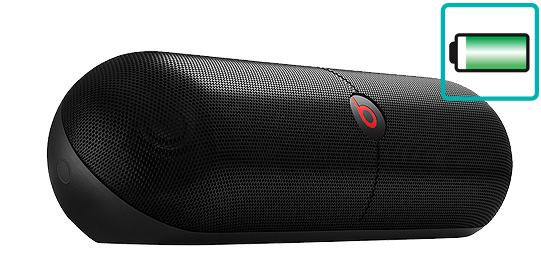 When you're looking for a portable speaker, battery life is an important consideration because it defines the different ways in which you can use your speaker.
Some speakers are made to give you a couple of hours' music playback, making them perfect for a garden party or picnic. Other speakers offer over 15 hours' battery life for enjoying music on the move for a whole weekend off a single charge.
Choose the portable speaker with the battery life that best suits how you want to use it.
View our range of Portable Speakers
Docking
Many speakers have built-in docks for Apple products. Insert your Apple device into the docking station and start playing your music – it's that simple.
Newer models that come with an Apple Lightning dock will generally charge your products while playing music, so they're ready to go when you are. If you need a speaker that charges your phone, tablet or MP3 player, check that the models you're looking at can do this before you buy.
View our range of Docking Speakers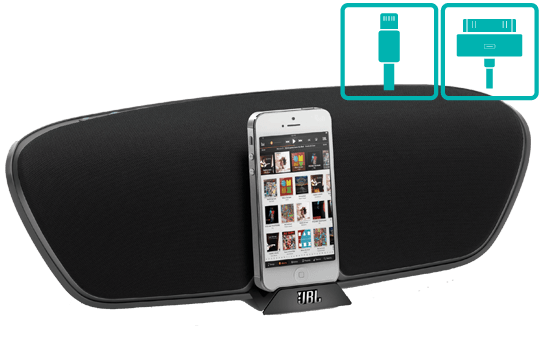 Special Features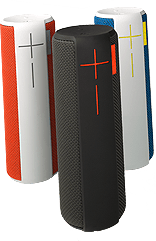 Some speakers include special features that allow them to be used in several different situations.
- Splashproof speakers are great for camping weekends, festivals or beach holidays. While you can't swim with them, they are resistant to moisture from the rain or sea.
- Dustproof speakers are made to be used in rougher environments than standard speakers - if you're a fan of the great outdoors, a dustproof speaker is a wise choice.
- Waterproof speakers are designed for use by the pool or where you know there's going to be a lot of water. Look out for these cleverly-made speakers that are ideal for boisterous family holidays or outings.
Shopping with PC World
Unbeatable services brought to you by