Camcorders and Action cams
Whether you're an aspiring filmmaker, video blogger, action fanatic or just want to capture great moments with family and friends – a camcorder will be perfect for your needs.

Camcorders provide far higher film quality than videos shot on a smartphone or compact camera. Their larger sensors capture more detail, while built-in image stabilisation keeps movies smooth and sharply focused. Sounds are crisp and clear with the integrated microphone.

Watch your movies easily on a TV screen using your camcorder's HDMI port, or look for models with built-in WiFi to share videos wirelessly.

Action camcorders are made for sportspeople, daring explorers and outdoor enthusiasts. They offer waterproofing and shock-proofing among other tough features, allowing you to film the action whilst you're experiencing it. Some are compatible with adapters that allow you to strap or mount the camcorder to virtually anything, so you can set your creativity free and give everyone a first-person perspective on your exploits.

Click the icons below to read more

 
Sound Quality
Camcorders feature larger, higher-quality built-in microphones than mobile phones or compact cameras, making them a better choice for real video recording.

Enjoy clearer, more defined sounds across a wider range of volumes, making a digital camcorder the sensible choice for filming special events like weddings, children's parties or a friend's gig. Look out for camcorders featuring external microphone jacks so that you can use a dedicated microphone to record audio with more control, giving your videos even more impact and clarity.

If you like to edit your videos after shooting, the camcorder records audio onto its own track so that you can separate the audio and video to create more professional-looking and sounding home movies.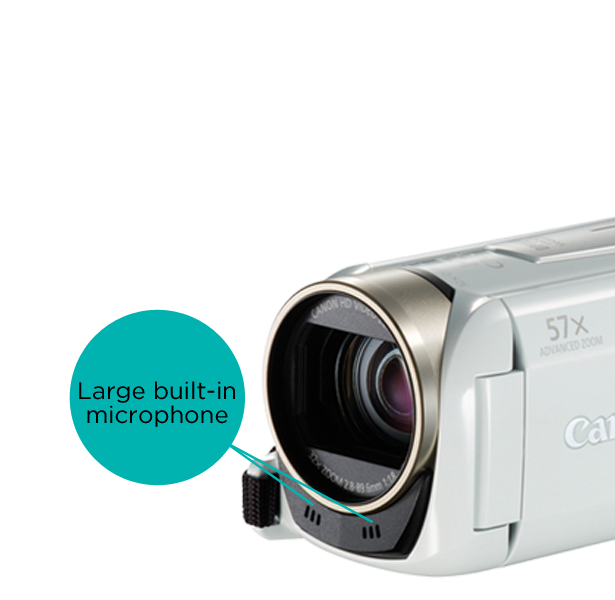 Optical Zoom
Optical zoom determines how close you can zoom in on an object without decreasing image quality. Zoom is measured in multiples - for example, 10x optical zoom allows you to zoom in ten times closer to your subject.

Camcorders achieve this by adjusting the lens itself. A higher optical zoom value is desirable if you often need to use your camcorder for extra-close zooming on distant subjects, such as wildlife, sports events or people on stage.

For higher optical zoom values, it's important to choose a camcorder model with image stabilisation to ensure your movies are free from blur - or consider a tripod for stable shooting.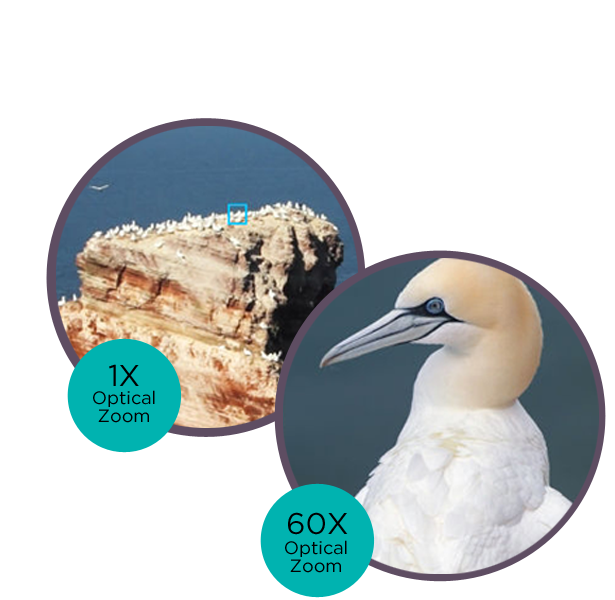 Stabilisation
Selected camcorders feature image stabilisation which reduces blurring on videos, by keeping the sensor still even if your body is moving. This is especially important to look for if you shoot videos at night or use a long zoom as both of these types of video are more susceptible to blurring.

Capture sharp, clear videos from a moving vehicle or while you're walking, taking in the action as it unfolds and giving your movies an exciting sense of motion and progress. Shoot more captivating footage of animals in the wild and other distant subjects with improved consistency and more defined details.

Look out for camcorders featuring 'Balanced optical steady shot' for even more optimised image stabilisation.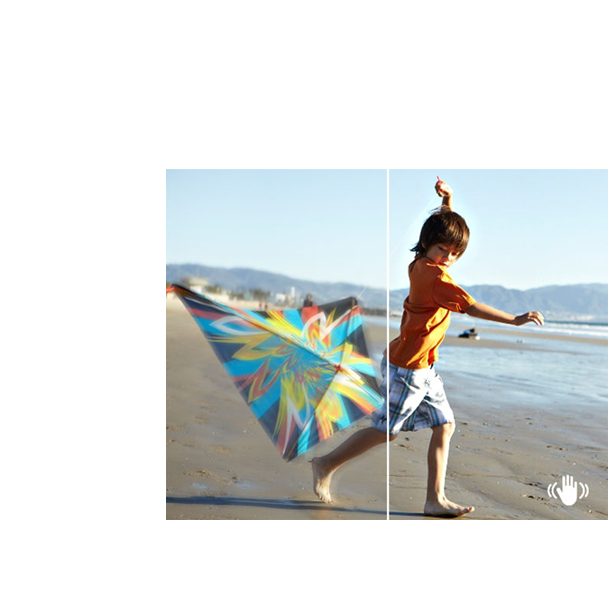 Projector
Some camcorders feature a built-in projector, which will allow you to share your footage with friends and family by projecting it onto a flat, light coloured surface.

This can save on the need to purchase separate projector hardware, especially if you're mostly interested in instant, easy sharing.

Certain models also allow you to link up your smartphone or tablet to the camcorder via an HDMI cable, so that you can project content from the device through the camcorder. Whether you want to show everyone your photos, movies or favourite YouTube clips, this is an especially handy feature.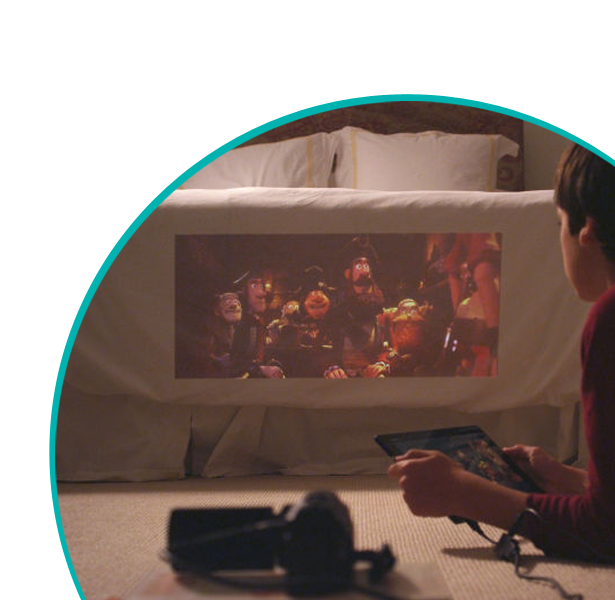 Sharing
Selected camcorders feature built-in WiFi, which enables you to share your movies wirelessly with a smartphone or tablet. It's a great way to quickly show people where you've been and what you've done, or upload your exploits directly to social media sites like Facebook and Twitter.

Some models also feature NFC (Near Field Communication), which allows you to one-touch pairing of your camcorder with phone, tablet or computer for wireless video and image sharing.

It's the ideal feature if you need to share your footage immediately, whether you've just seen something especially exciting or are trading creative ideas with colleagues and clients.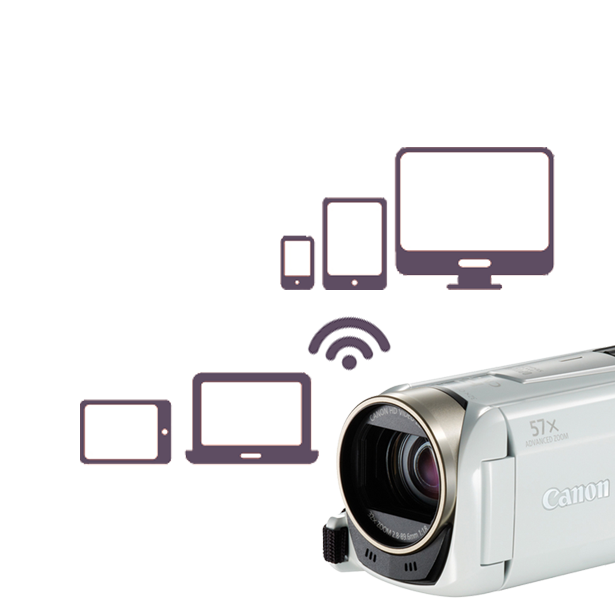 Video Blogging
Certain camcorders are optimised for video blogging. These camcorders enable you to film with a wide angle of view, have a built-in stand and also offer a variable-angle viewing screen so that you can shoot video blogs easily and creatively by yourself.

Set the camera up at the perfect height and angle to capture yourself perfectly without needing assistance, and use the wide viewing angle to accommodate a guest into your video blog.

If the camera features built-in WiFi you can instantly share your blogs and recordings with a smartphone or tablet. The integrated high-quality stereo microphone ensures that your every word is heard, with videos that sound as good as they look.
Action
Action camcorders are perfect for capturing life on the edge. Whether you're into surfing and skateboarding, love hiking adventurous trails or want to capture the energy from behind a drumkit, an action camcorder is the way to give your audience a first-person look at what you experience.

With models featuring waterproofing and shock-proofing features, you can take your camcorder with you wherever you go and still shoot everything in stunning image quality. Capture how you rode the perfect wave, take friends with you as you scale those daring heights or show the audience how they look from where you're standing without fear of damage from water or impact. Camcorders with dust- and freeze-proofing can be used in other extreme conditions, like when you're dirt biking or skiing frozen slopes.

You'll also have a choice of accessories for many devices that enable you to mount or strap the camcorder to virtually anything, including bikes, snowboards, surfboards and even yourself!

Models with built-in WiFi give you a brilliantly instant way to share those incredible action moments with family and friends.
View all action camcorders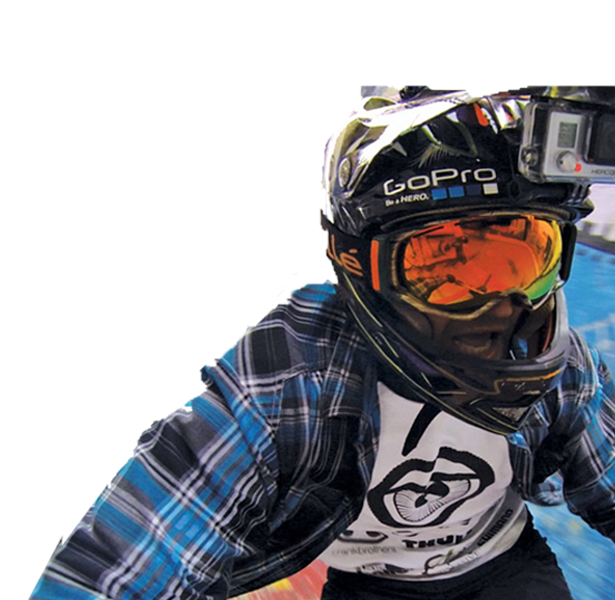 Shopping with PC World
Unbeatable services brought to you by