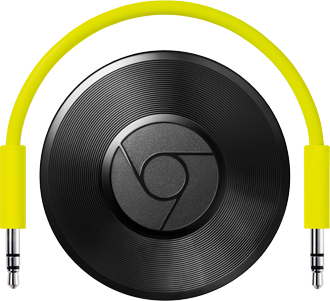 Chromecast Audio
Cast your favourite music from your phone or tablet straight to your speakers.
Chromecast Audio is a small device that plugs into your speaker for streaming music through Wi-Fi. Once set up, simply use your iPhone®, iPad®, Android phone or tablet, Mac® or Windows® laptop or Chromebook to cast your favourite music, radio stations and podcasts to any speaker in the house.
Easily cast music to your speakers
Tap the Cast button from your music apps to play on the speakers. Play, pause and turn up the volume right from your phone, anywhere in the house.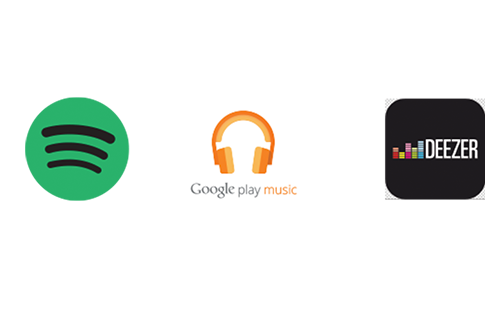 Listen to your favourites, anytime
Millions of songs, radio stations and podcasts from apps like Pandora, Google Play Music and other favourites. Discover more at chromecast.com/audio.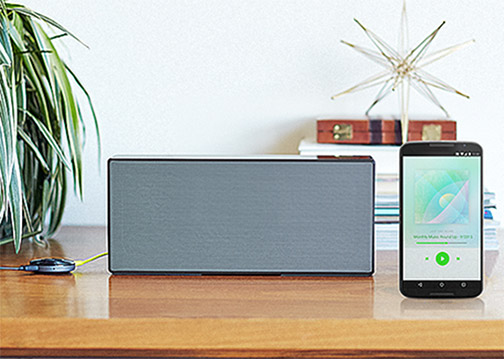 Cast any audio from your Android phone or Chrome browser
Hear anything playing on your Android phone or tablet on your speakers. Cast any music streaming website from your laptop through Chrome.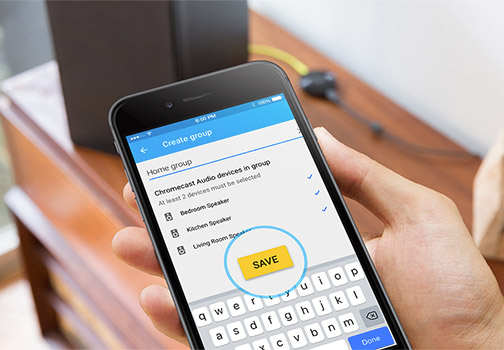 Play music throughout your home with Multi-room
Now, you can easily fill every room in your home with perfectly synchronous music. Your bedroom, kitchen, living room or wherever you have a Chromecast Audio connected. Multi-room lets you group Chromecast Audio devices together so you can listen to the same song on multiple speakers.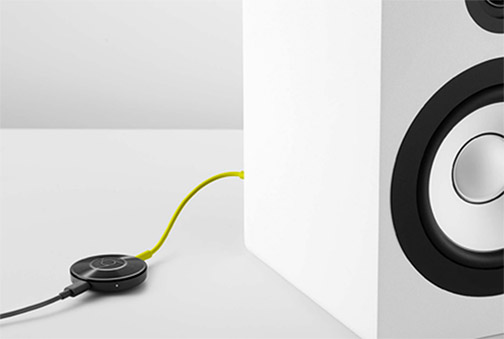 Higher quality sound
Enjoy your favourite artists the way they were meant to be heard. Chromecast streams straight from the cloud so you get continuous high-quality sound, even when you leave the room.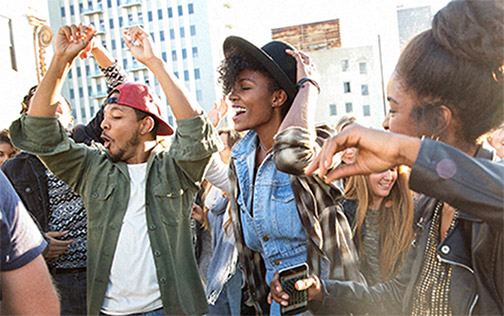 Enjoy your music without interruption
Casting won't drain your battery or get in the way of other activities. Answer a call, surf the web, even leave the room – all without interrupting the tunes.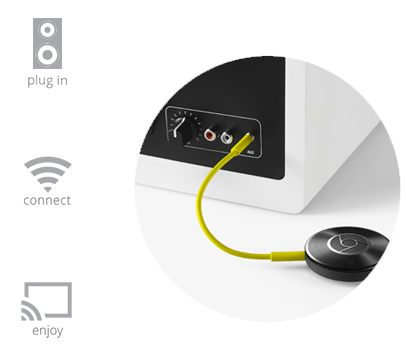 Plug in and listen
Get started in 3 easy steps:
Plug Chromecast Audio into your speakers and power; connect to Wi-Fi, then tap the Cast button from your favourite music apps to hear it on the speakers

Technical Specifications
Chromecast Audio: 51.9 x 51.9 x 13.49 mm
Audio cable: 146 mm
Power cable: 1.75 m


3.5mm jack with analogue and optical digital audio output
Micro-USB

Wi-Fi 802.11ac (2.4GHz/5Ghz)


What's in the box
Chromecast Audio
3.5mm analogue stereo patch cable
Power cable
Power adaptor
Requirements
A speaker system with an aux/line input, RCA or optical input (RCA and optical cables not included)
Wi-Fi network.
A compatible computer or mobile device. Minimum OS requirements are Android 4.1+, iOS 7.0+, Windows 7 or Mac OS X 10.7.
Availability and performance of certain features, services and applications are device– and network– dependent and may not be available in all areas; subscription(s) may be required and additional terms, conditions and/or charges may apply.