Compact And Tough Cameras
Ideal for everyday social shooting, compact cameras are the right device if you want a small, lightweight solution that's simple to use and provides superior image quality to a smartphone.

There's a wide variety of compact cameras available, from basic models to Superzoom cameras with high optical zoom in a compact body, and high-performance models featuring larger sensors, high-quality lenses and manual control.

Look for cameras offering built-in WiFi if you want to share your photographs wirelessly with a smartphone or tablet, or to publish them direct to sites such as Facebook or Twitter.

Tough cameras are purposely made for the outdoors with their waterproof and shockproof designs. They often feature built-in GPS, so your camera can go where you do, letting you take the photos to prove it!

Click the icons below to read more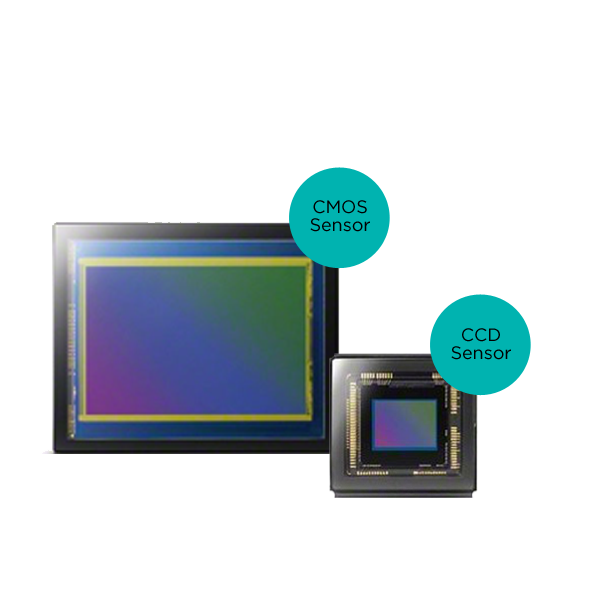 Optical Zoom
Optical zoom determines how close your lens can hone in on a subject without reducing image quality. For example, 10x optical zoom allows you to zoom in ten times closer to what you're photographing. Compact cameras adjust the lens itself to achieve optical zooming.

Digital zoom brings subjects closer by enlarging a section of the existing image so that its contents appear nearer. This is the same concept as cropping an image, and can decrease image resolution. Some cameras allow you to combine optical and digital zoom for more powerful results.

Superzoom compact cameras offer +15x optical zoom capabilities, so you can zoom in extremely close to your subject whilst maintaining high image resolution.
View all Superzoom compact cameras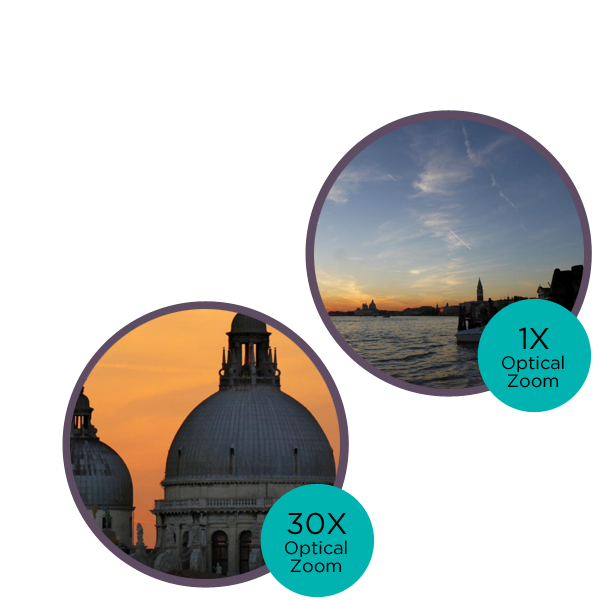 Creative Effect
Most compact cameras include a range of built-in effects, enabling you to get creative with your photos. These may include the ability to alter image colour, perspective, dimensions and other characteristics, so you can make each shot special.

Make action shots or candid snaps livelier with a quirky fish-eye effect, or give your portraits a classic character with black and white or sepia tones. Cartoon or pop colour filters bring more fun to photos of friends, while toy camera makes normal shots charmingly peculiar. Achieve amazing landscape shots using HDR imaging or add flair to your photos using watercolour and other arty effects.

More advanced models even allow you to perform retouching in-camera – remove blemishes, add makeup or even replace smiles or closed eyes in group shots so that everyone looks their best.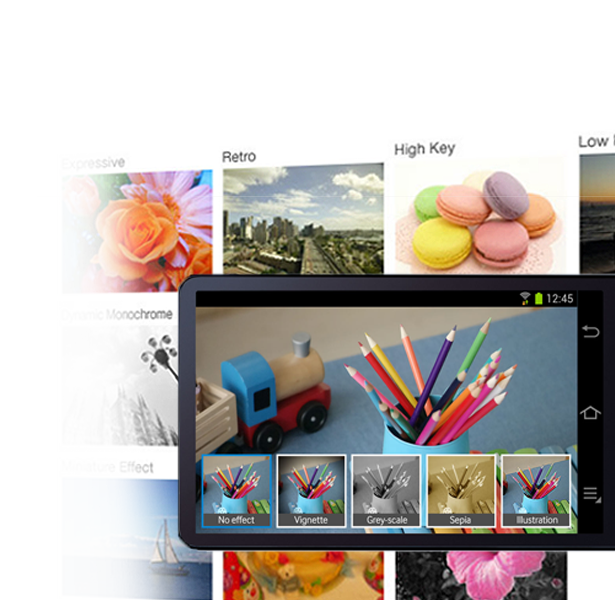 WiFi
Many compact cameras include built-in WiFi, enabling you to share your images wirelessly via a smartphone or tablet. You can upload photos directly to social sites like Facebook and Twitter with some models.

Some cameras also feature NFC, allowing you to send images to a device via one-touch wireless pairing. Other WiFi-enabled cameras let you download apps to your camera, so you can edit shots, surf the internet, play games and more.

Cameras with built-in GPS can automatically register where each photo was taken, which makes for more comprehensive and exciting travel photography. View your pictures by location and create the ultimate holiday or adventure slideshow to wow your friends and family with.
View all compact cameras with WiFi
View all compact cameras with NFC
View all compact cameras with GPS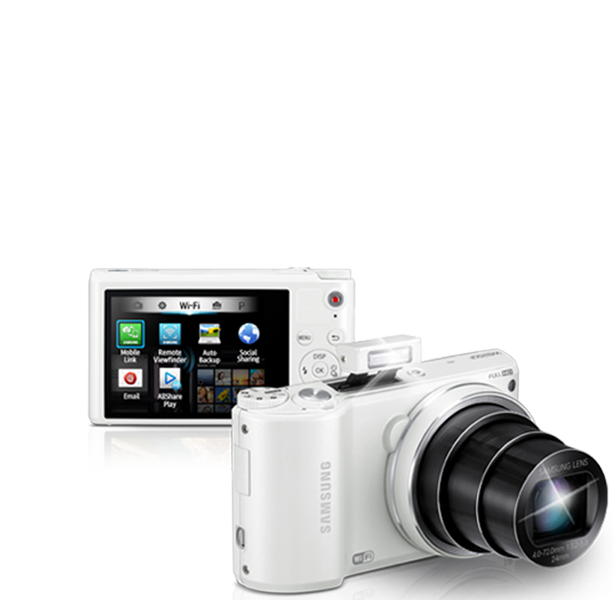 Screen
All compact cameras feature a screen on the reverse which you can use to frame your shot, check out what you've just taken and navigate menu options.

Screens are generally between 2-3 inches in size but some models have larger screens much like those on smartphones. Some cameras have easy-use touchscreens for easy application of settings, menu interactions and even zooming. These intuitive displays are often preferred by users familiar with smartphones.

Some models also house vari-angle or tilting screens, which are super for taking selfies and framing awkwardly-angled shots. If you're in a crowd, round a corner or in a disadvantageous position, an adjustable screen allows you to get clear results – or you can use your vantage point to achieve creative perspectives.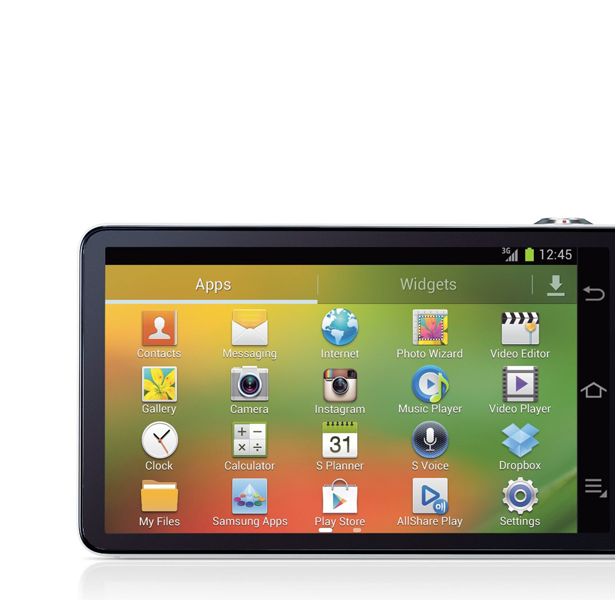 Tough
Tough cameras are expressly designed for outdoor use, so they're perfect for hiking enthusiasts, intrepid explorers or all-round adventurous types. These cameras usually feature waterproofing up to several metres for use in rain, sea or river, and shock-proofing to protect against falls from up to two metres.

They feature wide angle zoom lenses that let you take in as much of each scene as possible, and can often achieve rapid frame rates so that you never miss that perfect shot during fast-moving action sequences.

Most tough cameras can also film Full HD videos, so you can fully relive your exploits in high quality on an HD TV or computer screen.
View all tough cameras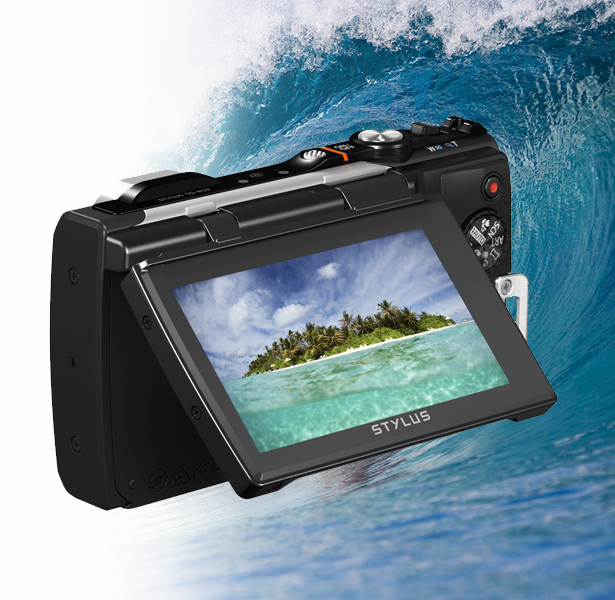 Size and Weight
Compact cameras are the smallest and lightest digital photographic cameras, making them especially good for easy everyday or holiday use. More basic cameras with fewer features are generally smaller and lighter.

be. High performance compacts can be larger due to additional features and capabilities like lenses, adjustable screens and advanced processing.
View all Compact and Tough Cameras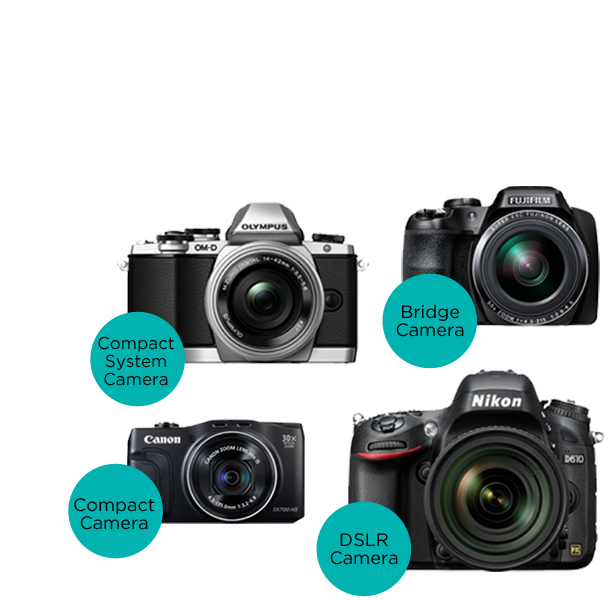 Shopping with PC World
Unbeatable services brought to you by