Components and upgrades
Browse Components and upgrades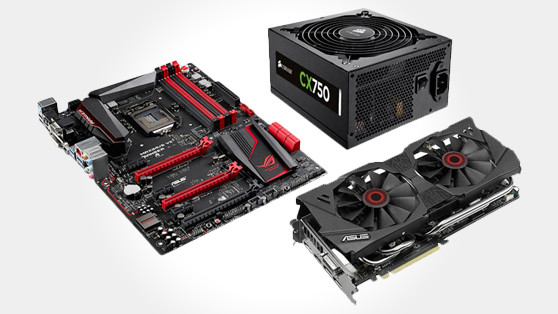 Desktop PCs are built from a variety of different components. A lot of them are upgradable and replaceable, so it's easy to customise your PC to suit your exact requirements.
Whether you need a serious jump in graphics capabilities for gaming, added RAM for professional creative projects or extra storage for films and media, we have the components you need to get the best from your computer.
If you're building a PC from scratch, you can pick up everything you need from the processor and motherboard to the case and fixings.
Whatever you're looking for, we can help you build the ultimate PC.
Shop Components & Upgrades