Turtle Beach Headsets

Offering high-grade audio gear, Turtle Beach headsets help you to get the most out of PC and console games. Ideal for both listening and communicating with other players, there's a Turtle Beach headset for you, whether you're a tournament pro or a dedicated home gamer.
view the turtle beach range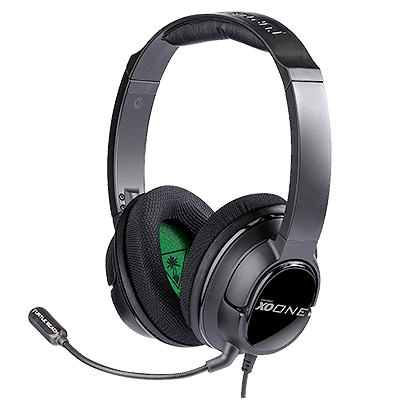 Enjoy crisp full-range audio that transports you into your Xbox One games. Breathable mesh cushions provide extreme comfort.
Ear Force X01
Retractable & removable microphone
Compatible with Xbox One
Lightweight, comfortable design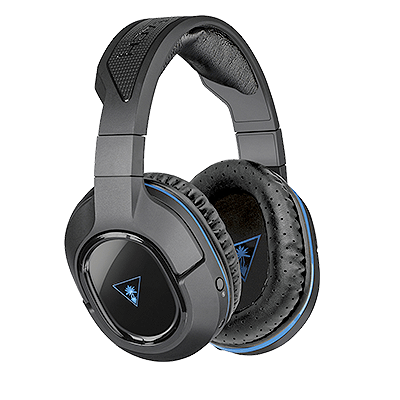 Enhance your gaming experience with crystal-clear wireless surround sound in a noise-isolated design with mic monitoring.
Ear Force Stealth 500P
Wireless
Compatible with PS4 & PS3 & mobile devices
15 hours per charge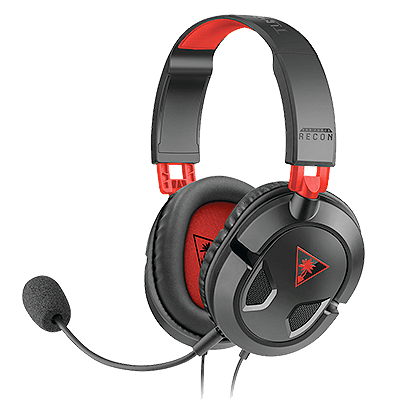 Lightweight comfort lets you play for hours as neodymium drivers output powerful sound, with in-line controls for instant adjustment.
Ear Force Recon 50 2.0
Fully adjustable, removable, high-sensitivity mic
Compatible with PC, PS4 & Xbox One
Breathable mesh ear cushions for hours of comfort
Corsair Gaming Accessories

You'll find a huge range of specialist gaming accessories from Corsair, from headsets and speakers to power supplies, cooling and graphics cards. Enhance your in-game control with keyboards and mice, boost your system with more memory and much more.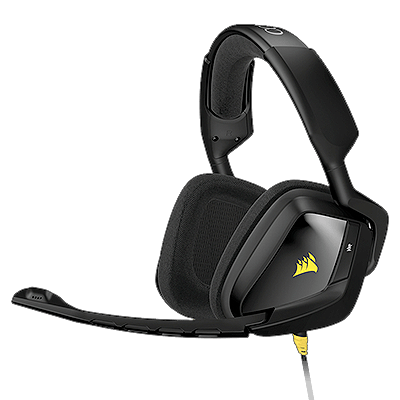 Experience powerful in-game audio over two 50 mm drivers, with a noise-cancelling mic for clear, easy chat.
Void RGB Headset
Noise cancelling microphone
Compatible with PC & PS4
Microfibre-wrapped memory foam ear pads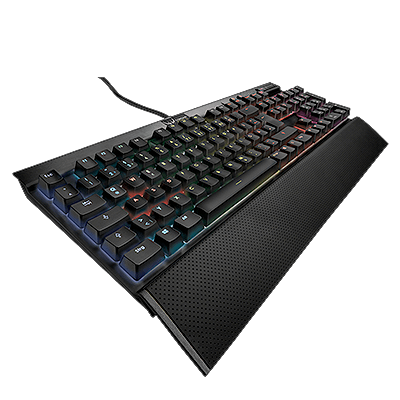 Cherry MX Red mechanical switches and anti-ghosting allow for intense play – assign macros to any key and stay comfy with a soft wrist rest.
K70 RGB Keyboard
Cherry MX Red switches
Anti-ghosting
Multicolour backlit keys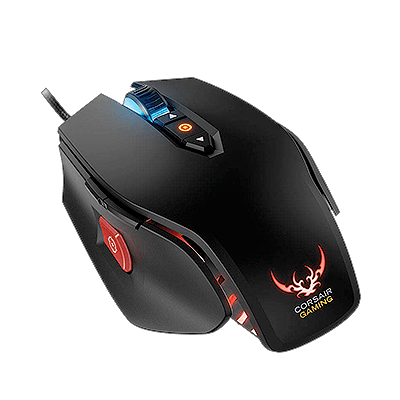 Professional-feeling mouse with 8 programmable buttons, built-in memory and precise tactile feedback.
M65 RGB Gaming Mouse
8 programmable buttons
Up to 8200 DPI
Adjustable LED lighting
Madcatz Gaming Accessories

Get in the game with Mad Catz gaming accessories. Hear more with pro headsets, get more control with tournament-style keyboards and mice and add authenticity with wheels and joysticks. A range of parts and accessories ensures you're always battle-ready.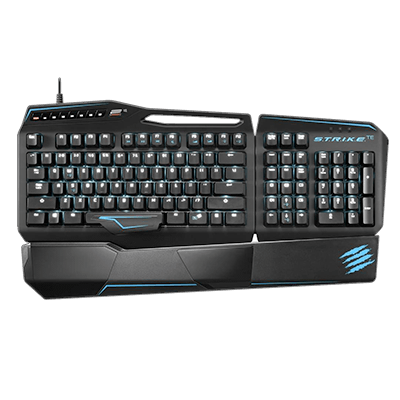 Outplay the competition with Kailh Brown mechanical switches, sensitive tactile feedback and 36 customisable commands.
S.T.R.I.K.E TE Keyboard
Kailh Brown switches
Anti-ghosting
12 programmable buttons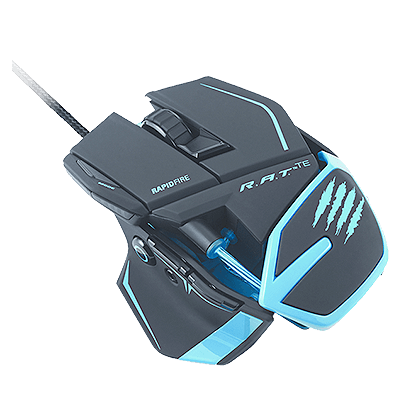 Competition-grade mouse with 9 programmable buttons and 8200 DPI precision Laster Doppler sensor in a rugged design.
R.A.T TE Gaming Mouse
9 Programmable Buttons
Up to 8200 DPI
Up to 6 m/s motion detection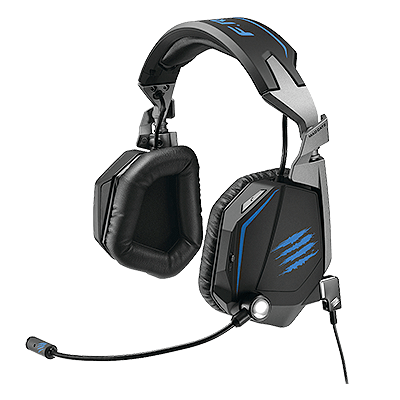 Equipped with a noise-cancelling mic for excellent chat quality and stunning surround sound for pinpoint enemy tracking.
F.R.E.Q TE 7.1 Gaming Headset
Noise-cancelling microphone
Universally compatible
Memory foam ear cups
Razer Gaming Accessories

Razer's innovative accessory range includes gaming mice, keyboards and controllers, all sporting exciting designs and pro-style features. Customisable buttons, edgy backlighting and slick features help you play at your peak.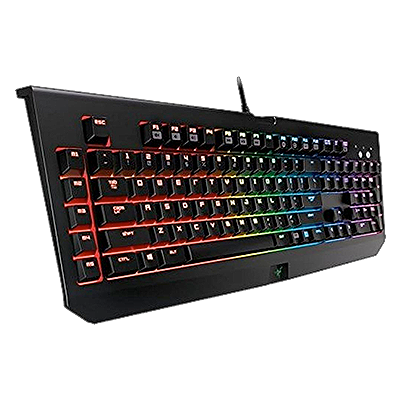 Pro gaming keyboard with mechanical switches, programmable lighting and fully personalised, Cloud-configured settings.
BlackWidow Chroma Keyboard
Anti Ghosting
Razer mechanical switch
Customisable backlighting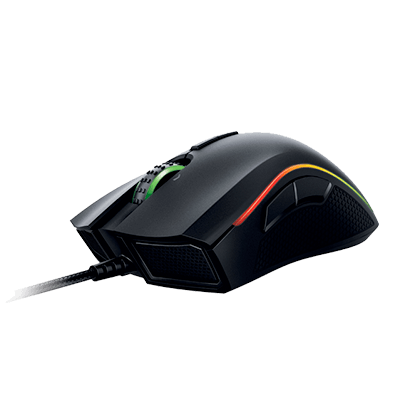 Customise to your play style with 9 programmable buttons, ultra-precise tracking and 16.8 million colour options.
Mamba tournament edition mouse
9 programmable buttons
Up to 16000 DPI
Customisable backlighting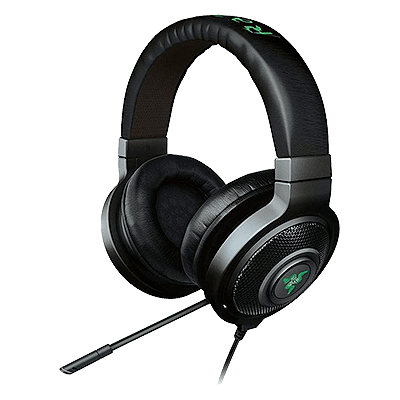 Reposition the sound within a 360° surround field for full immersion. Communicate loud and clear via the digital boom microphone.
Kraken Chroma 7.1 Headset
Retractable Microphone
Universally compatible
Customisable lighting
Logitech Gaming Accessories

Experience professional-level accuracy with Logitech gaming mice and keyboards, while stereo and surround sound headsets help you improve your performance. A range of controllers, wheels and sticks open up your gameplay options.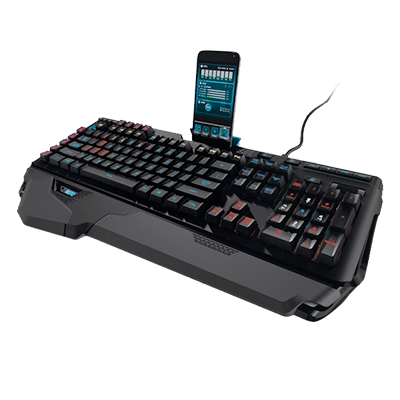 Play like a pro with Romer-G mechanical switches for fast response, palm rests for comfort and mobile device integration.
Orion Spark G910 Keyboard
Romer-G switches
9 programmable buttons
Multicolour backlit keys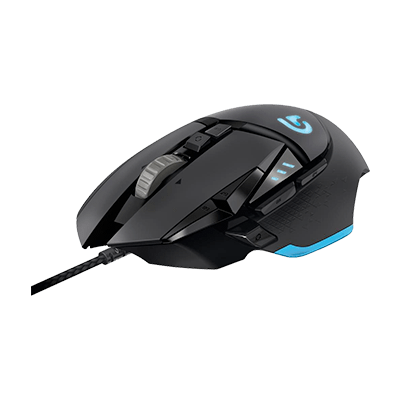 Precision tuned and balanced with custom weighting and 11 programmable buttons for a personal feel.
G502 Proteus Core Mouse
11 programmable buttons
Up to 12000 DPI
LED lighting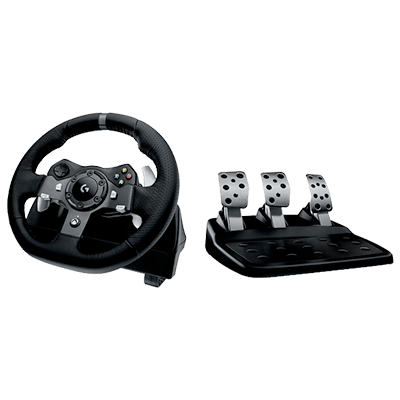 Incredible realism with integrated throttle, brake and clutch pedals - includes D-Pad, buttons and paddle shifters for more control.
G920 Racing Wheel
10 buttons
Analogue control
Force & Vibration feedback
Roccat Gaming Accessories

Make a statement with a Cyberpower Gaming PC – clear, backlit side panels display formidable processing components. Liquid cooling allows systems to run stably and reliably to deliver the crisp HD visuals, widescreen audio and faultless action you'd expect for your favourite games.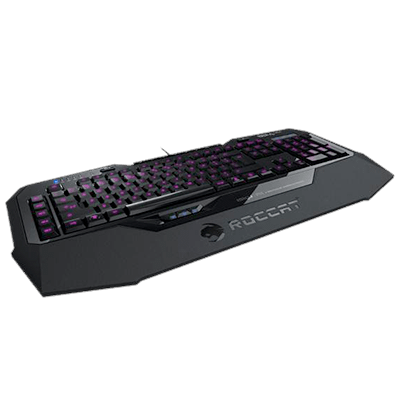 Play instinctively with 5 profile slots, lag-free performance and 26 customisable macros in 3 WASD locations.
Isku FX Roc-12-902 Keyboard
Anti-ghosting
8 programmable buttons
Backlit keys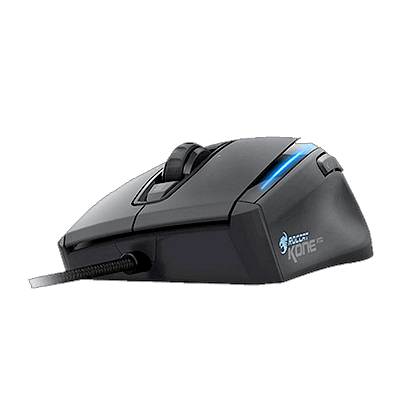 Seamless tracking and ultra-quick movements give you full control, with 8 programmable buttons and a 4D scroll wheel.
Kone XTD Mouse
8 programmable buttons
Up to 8200 DPI
Adjustable LED lighting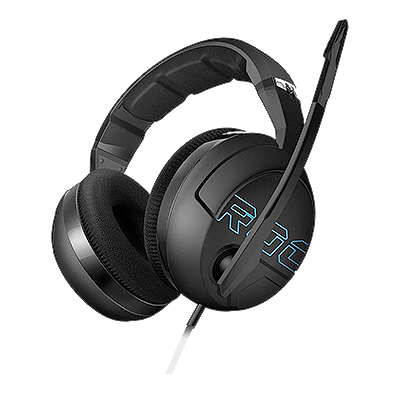 Hear every detail of your games via two 50 mm neodymium drivers, and talk comfortably over a noise-cancelling microphone.
Kave XTD 2.0
Noise-cancelling microphone
Compatible with Mac & PC
In-line volume control & auto-mute
Steelseries Gaming Accessories

Whether you need enhanced audio for that edge over your opponents, more comfort from a gaming keyboard or pinpoint control with a gaming mouse, SteelSeries have a big range of pro-style accessories to suit serious and recreational players alike.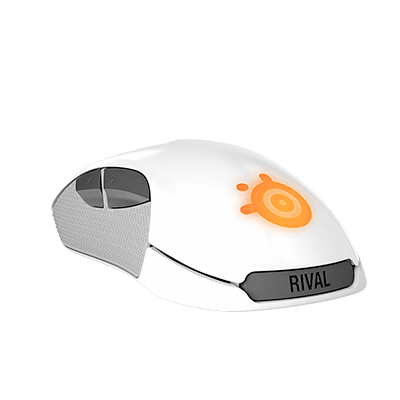 Keep comfortable and react fast with six customisable buttons, mouse acceleration and adjustable sensitivity.
Rival Gaming Mouse
6 programmable buttons
Up to 6500 DPI
Adjustable LED lighting
Feel like you're in the heart of the action with rich audio and a sleek microphone in a lightweight, self-adjusting design.
Siberia V3
Retractable mic with noise supression
Compatible with PC & Mac & PS4
Customisable lighting
Elgato PC Accessories

Capture the action with Elgato HD game recorders. Whether you're making tutorials, recording playthroughs or simply showing off your skills, Elgato helps you immortalise your exploits and favourite titles in superb quality.
view the elgato game card