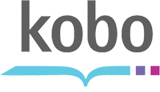 Kobo eReader Touch Edition
Designed by book lovers, for book lovers.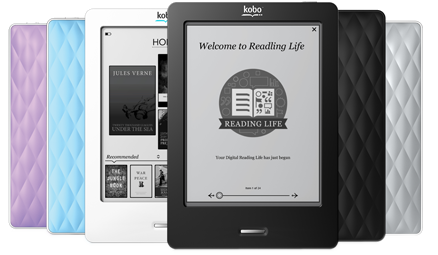 Kobo Vox eReader
Connect to the colourful community of Kobo readers.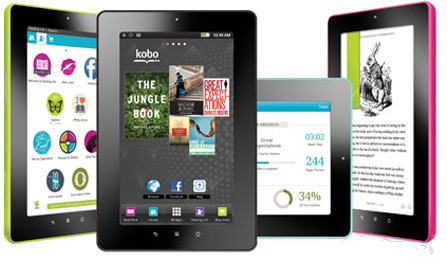 Kobo Wireless eReader
Browse, shop and read e-books on the go!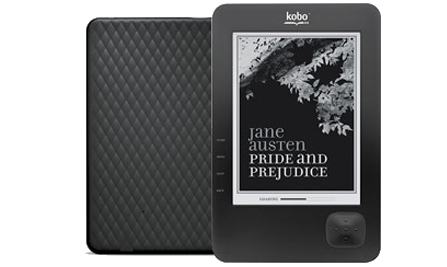 Why Kobo eReaders
World's Largest eBookstore with 2.5 million titles available, over 1 million free
Kobo is proud to boast about its eBook store, offering readers a vast range of books to indulge in. From graphic novels to beautiful cook books, from non-fiction best sellers to Read Along stories, the Kobo store promises to provide eBooks for every kind of reader. The Kobo store makes it simple to browse and easy to purchase, accessible from your Kobo reader directly. Why not take advantage of over 1 million free books and enhance your collection today!
Read Freely across your devices; your books are your books.
Kobo supplies you with the freedom you are entitled to. Kobo believe when you buy a book, it's yours. You're free to read your book wherever you please.

Introducing a free Kobo eReading app, you are able to read your books on many devices including Mac, PC computers, smart phones, iPhones, Blackberry phones, Androids and Tablets.
Kobo Vox eReader
Absorb yourself in a colourful media library
Enter a new world of social reading, with the Kobo Vox eReader. Enjoy your favourite books, magazines and newspapers on the 7" Vivid FFS+ multimedia colour screen, also interact in Web, email, music, video and over 15,000 free apps thanks to Android 2.3. Benefit from the optimised screen by reading outdoors, making those trips to the park more relaxing.

Social reading has never been so simple. Discover your reading style, earn awards and track your stats through Kobo's 'Reading Life' feature. Then with the all new 'Kobo Pulse' link to Facebook, share your Reading Life and join discussions on current books and passages, becoming a valuable part of an ever growing eReader community.

This massive bundle of reading pleasure is in the palm of your hands, with its comfortable, lightweight and contemporary design. 'The End' is always a new beginning with the Kobo Vox eReader.
Kobo eReader Touch Edition
Wired Magazine's 2012 Editor's Pick for Best eReader
The Kobo Touch is designed for the ultimate reader. Its contemporary, lightweight design provides an effortless and comfortable experience. Perfect for travelling, the Touch edition has a battery life of up to 1 month, making sure your eReader is ready and waiting. The quilted soft-touch back means your reading can continue in luxury for hours.

WiFi connection allows you to browse and buy books, ensuring there is always an opportunity to build your library, to the way that it suits you. The Kobo Touch also allows connectivity to other readers through Reading Life, the perfect way to share great books with others, comment on current novels and gain awards for your reading achievements.

Providing the latest in eInk technology, the new 6" Pearl E Ink screen offers a superb reading experience, even in bright sunlight. Read the way that best suits you, with the choice of up to 7 fonts in 17 different sizes, after all the Kobo Touch is all about you.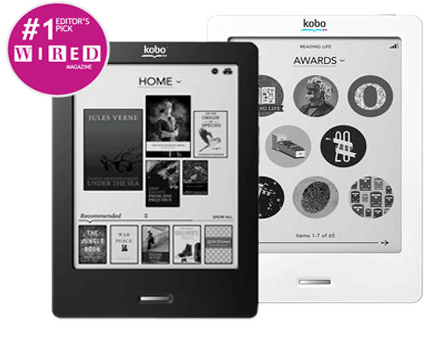 Kobo Wireless eReader
Navigating your reading experience has never been easier
The Kobo Wi Fi allows connection to WiFi hotspots to browse and buy your favourite novels and titles on the go. Promising your favourite books are always available no matter how near or far you may be, this eReader is ideal for the person who gets out and about. The Kobo Wi Fi comes pre loaded with 100 classics offering over 1 million books available online for free.

Weighing just 221 grams and at 10mm thick, Kobo's Wireless eReader is a reading experience made easy. The lightweight design promises to be comfortable to hold, and the soft navigation pad adds to the simplicity of the magnificent device.

Organise your library any way you like, skip ahead with contents tables and keep track of your current reads with the 'I'm Reading' feature.
| Features | Kobo Vox eReader | Kobo eReader Touch Edition | Kobo Wireless eReader |
| --- | --- | --- | --- |
| Colour | Jet Black, Lime Green, Ice Blue and Hot Pink | Black, Lilac, Blue, Silver | Black |
| Display | 7" FFS+ Colour screen | 6" Pearl E Ink screen with 16 grey-scale | 6" E Ink screen with 16 grey-scale |
| Navigation | Touchscreen | Touchscreen | D-Pad |
| Connectivity | Wi Fi, USB | Wi Fi, USB | Wi Fi, USB |
| Books, news and magazines | 2.5 million, 1+ million free. Over 4,500 magazines from Zinio and 1,900 newspapers from PressReader, web access, email and apps | 2.5 million books, 1+ million free A selection of newspapers and magazines | 2.5 million books, 1+ million free A selection of newspapers and magazines |
| Storage | Store up to 8,000 books; more with 32G Micro SD card option | Store up to 1,000 books; more with 32G Micro SD card option | Store up to 1,000 books; more with 32G SD card option |
| Battery | Battery life up to 7 hours | Battery life up to 1 month | Battery life up to 2 weeks |