Logitech® G-series - The gear that gets you there. 
Everything in the G-series range is crafted to perform, to fit you, to feel real. Victory is up to you.
Mice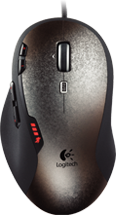 Logitech G500
Gaming Mouse
The Logitech Gaming Mouse G500. Your weapon of choice for precision and control. Gaming-grade laser gives you game-changing precision (200 to 5700 dpi) at any hand speed.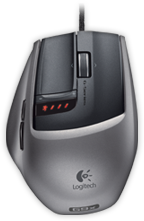 Logitech G9X
LASER MOUSE
Logitech Laser Mouse G9X. With a next-generation gaming laser, on-the-fly adjustable dpi, onboard memory and a weight-tuning system.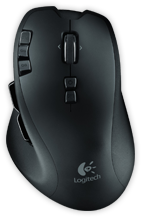 Logitech Wireless
Gaming Mouse G700
With 13 programmable controls and a full-speed wireless and corded connection, the Logitech Wireless Gaming Mouse G700 keeps you comfortable, in control and deep into your game.
Headsets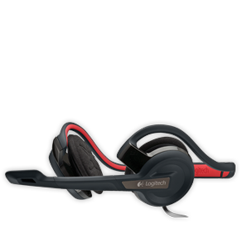 Logitech G330
Gaming Headset
With its adjustable, behind-the-head design, pressure-relieving silicone lining and pivoting ear pads, the Logitech Gaming Headset G330 delivers comfort that won't quit.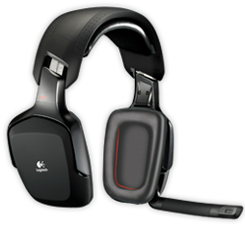 Logitech G35 GAMING HEADSET
The Logitech G35 headset. Game-changing immersion with 7.1 surround sound powered by Dolby® technology. Featuring swappable headband pads, customisable G keys and on-ear audio controls.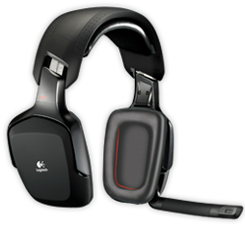 Logitech G930
Wireless Headset
Logitech Wireless Gaming Headset G930. A fast wireless connection lets you level up without being tied down – and 7.1 surround sound puts you right in the middle of the action.
Keyboards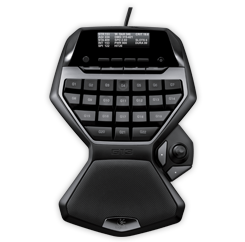 Logitech G13 ADVANCED GAMEBOARD
The Logitech G13 advanced gameboard gives you game-changing comfort and control. Naturally contoured design follows the shape of your hand and fingers for increased comfort during long sessions.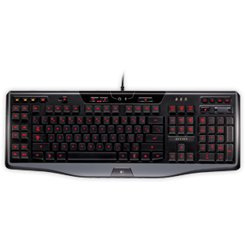 Logitech G110 GAMING KEYBOARD
Step up your game. With the Logitech Gaming Keyboard G110, you can customise backlighting, get clear-sounding USB audio and assign up to 36 unique keystrokes or macros per game.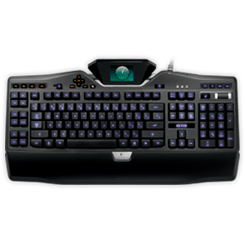 Logitech G19 GAMING KEYBOARD
Giving you an arsenal of advanced gaming technology, the Logitech G19 keyboard for gaming features a colour GamePanel™ LCD to display game stats, VOIP communication data and many other items.