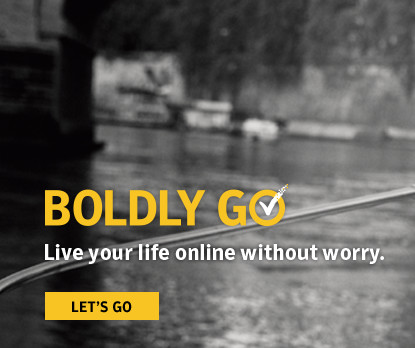 Live your life online without worry.
Norton Security gives you the freedom to pursue your life online, experiencing everything it has to offer, without fear. We arm you with the tools to protect yourself, your family, your business and your data, so you can go boldly, not blindly.
Why pay for protection?
We have over 30 years of security expertise, with 14 security centres located around the world, running 365x24x7. We discover new threats within minutes or hours. A smaller company offering free software may not offer this level of protection. And when a new threat emerges, you need protection from it ASAP.
We also include unlimited 24-hour telephone support - no free software can offer this service to you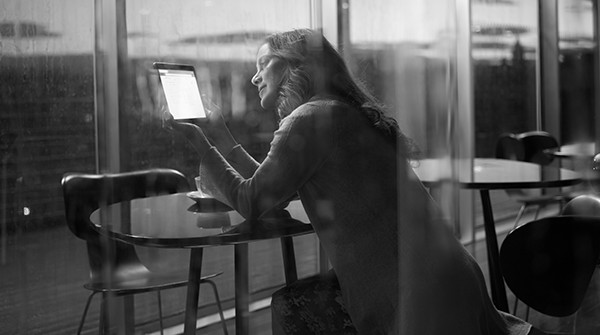 Norton Security Range
Norton Security Standard
for 1 Device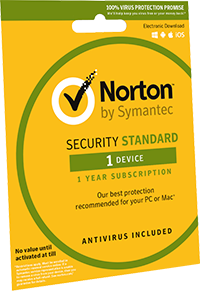 Norton protection for one Windows PC or Mac

 Provides real-time protection against existing and emerging threats like viruses and malware

 Provides an additional layer of PC protection from ransomware

 Warns you about unsafe websites before you visit them

 Manages your usernames and passwords easily and securely

 Includes tools to help your kids safely explore the Internet

 Offers unlimited online access to a Norton technician.

Norton Security Deluxe
for 5 Devices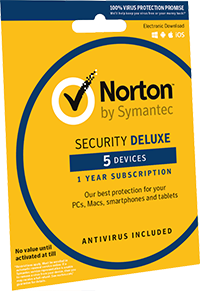 Protect any 5 devices - Windows PCs, Macs, iOS / Android smartphones or tablets

Norton Security
with Backup Premium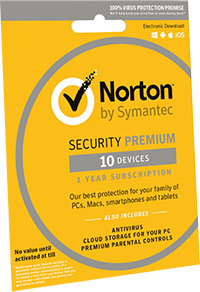 Norton protection for up to 10 devices plus 25GB of data backup space (for Windows PCs).

 Norton Security for any combination of 10 Windows PCs, Macs, iOS / Android smartphones or tablets

 Ideal for families with up to 10 devices and if you require backup of your data

 Includes 25GB of backup space for Windows PCs

What is Norton about?
HERITAGE & REPUTATION

We are pioneers in security
We are transparent in our mission – to keep you and your data safe
We adapt as technology changes and threats evolve
SECURITY EXPERTISE

We have over 30 years of security expertise
We have 14 security centers located around the world, running 365x24x7
We discover new threats within minutes or hours
TECHNOLOGY LEADERSHIP

We have millions of attack sensors in nearly every country in the world
We prove time and again that our technology is the most effective
We are focused on being fast and light on system resources
SERVICE & SUPPORT

We help you stay issue-free with always-there support
We build security for real-life, not for awards. This doesn't stop us from winning them though.
Our exclusive 100% Virus Protection Promise helps you stay virus free, or your money back.**
We see more, analyse more and know more.
How long does it take for malware to infect your brand-new computer? If you're relying on free security software, maybe not long at all.
Hackers and cyber-thieves are more sophisticated than ever before, and they use a diverse arsenal of tools to gain access to your information. Free security products might not have the resources to keep up with new threats as they emerge.
But Norton does. As the threats get worse, we just keep getting better. Our teams of security experts are constantly analyzing new threats and devising new ways to protect your PC from them.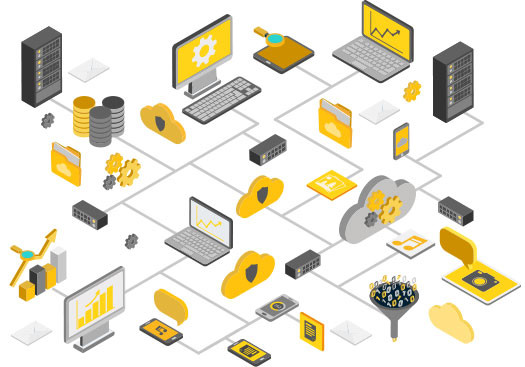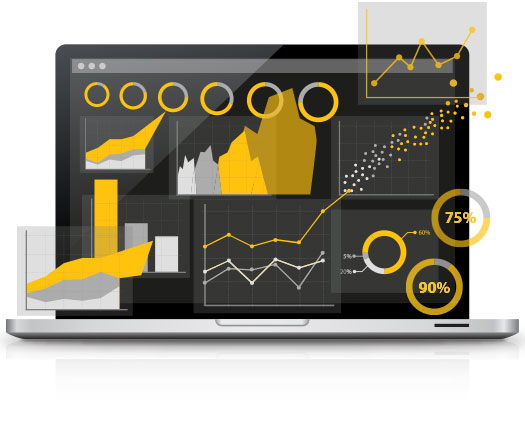 We consistently create one of the world's top-rated security services.
Our concentrated combination of dedication and expertise benefits our customers. Norton Security consistently outperforms the competition in independent, head-to-head tests. And no security company has earned more Editors' Choice Awards from PC Magazine.
What does that mean for you? When you buy Norton Security for One Device, you're getting one of the best security products on the market today. It's that simple.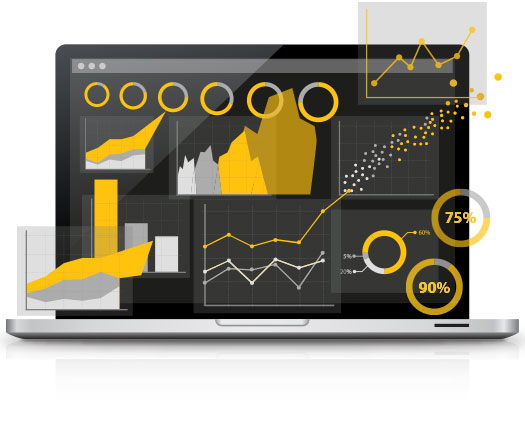 We guarantee your protection
In fact, we're so confident in Norton Security for One Device, it comes with our Virus Protection Promise: If any of your devices get a virus Norton cannot remove, we'll give you a refund**.
Free security products don't come with guarantees; neither do our competitors'. You won't find a better promise than this.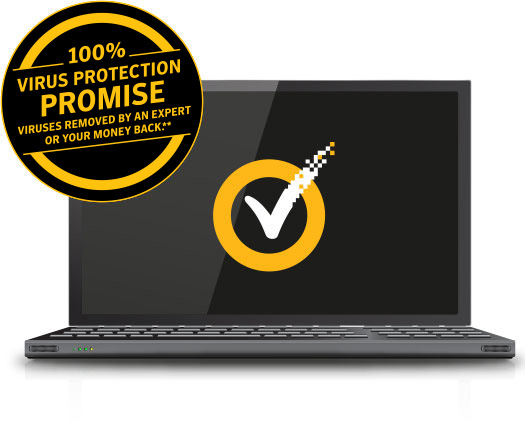 **To be eligible for the Virus Protection Promise, you must purchase, renew or upgrade your Norton subscription directly from Symantec, or subscribe to the Norton Automatic Renewal Service. If a Symantec service representative is unable to remove a virus from your device, then you may receive a full refund on the actual price paid for the Norton subscription, or if a Norton bundle, the total Norton bundle price paid (net of any discounts or refunds received and less any shipping, handling and applicable taxes, except in certain states and countries where shipping, handling and taxes are refundable) and only for the current paid subscription service period for that subscription or subscription bundle. The Norton subscription must be installed and activated on your device prior to the time it is infected by a virus. The refund DOES NOT apply to any damages incurred as a result of viruses. See Norton.com/guarantee for detail.