To find one of our stores local to you, please enter a town or postcode above or


Results may include PCWorld stores – your one-stop shops for everything computing, Currys stores – for the latest and greatest home electricals, appliances and technologies, and Carphone Warehouse stores – the high street's top destination for mobile phones, phone upgrades & broadband deals.
Also included are stores which combine the product ranges and services of 2 or 3 of the above.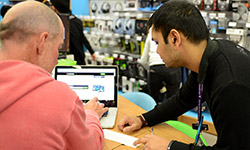 Fantastic value
Helping you save money, our stores offer you:
Low prices backed by Price Match – learn later that you could have bought the same item for less elsewhere, and we'll refund the difference; just like when you buy from us online
In store-only clearance ranges & one-off deals on display models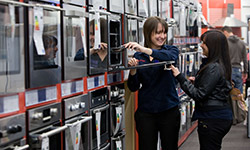 Fuller experience
Love your time in our stores with:
Great ranges & brilliant displays, because online can never tell the whole story
Tech-savvy sales colleagues to consult on the best buys for you
Knowhow service bars (at selected stores), offering you bespoke computer & camera set up, maintenance, upgrades & much more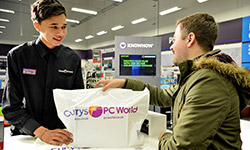 More ways to pay
As well as using your credit or debit card, in store you can also:
Pay by cash
Pay on finance – just 10% deposit, with 3 options to spread the rest*
*Not available at standalone Carphone Warehouse stores.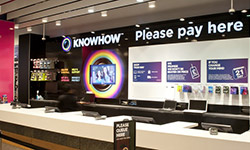 Extra convenience
To make life easier, at selected stores you can: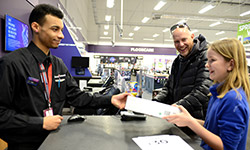 Returns, refunds, exchanges
For a refund or exchange, please return to store: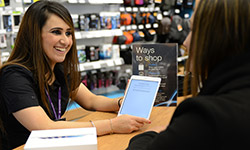 Demos & stores within stores
Bringing technology to life, selected stores offer you:
Demos of items you select, helping you find your best buy
Demo sessions run by suppliers to test technologies to their max
Single-brand sub-stores where you can explore Apple and Google's eco-systems