Premium performance
With the advance of technology data transfer rate must increase to carry the best quality picture and sound between your TV and other electrical devices. To experience the full 3D effect with live action scenes, it takes two channels of Full HD video; it only takes one for conventional. This means HDMI cables must carry twice the amount of data they did in 2009. To extend the lifetime of your HDMI cable look for a higher transfer rate (Gbps).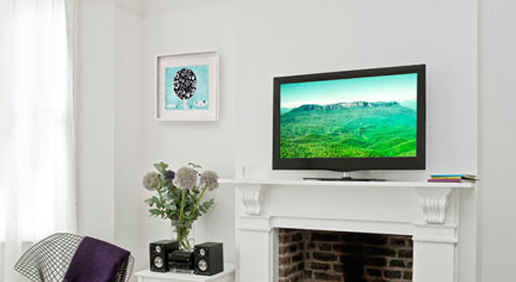 Audio Return channel
If you want to watch TV using your surround sound there's no need for an additional digital optical audio cable – just use the SandstrømAV HDMI cable. The Audio Return channel allows the HDTV to send its surround sound audio to the home cinema speakers. So regular TV can have that movie surround sound!
Ethernet channel
All SandstrømAV HDMI cables have Ethernet capabilities, allowing you to take advantage of the internet to enhance your TV viewing without using a separate Ethernet cable. Many new HDTVs and Blu-ray players have Ethernet ports so they can be connected directly to the internet, opening up other features like Smart TV and BD Live. SandstrømAV HDMI cables carry this high-speed internet signal, so as long as one device is connected your whole entertainment system will be able to access the internet.