Operating system
Operating systems are designed to be easy to learn and determine how fast, smooth and intuitive your tablet is. They allow you to navigate your device with a multitude of gestures including tap, pinch, and swipe. An OS will let you customise your tablet with colours and icons, so you can create a completely tailored interface that you love to use. You can also enjoy access to a comprehensive range of free and paid applications.
We've discussed the three main operating systems from our range, so you can make an informed choice about what runs your tablet. You should also consider what smartphone you have as you may be able to sync files and contacts between devices.
Click below to find out more about each one.
Android OS
The Android operating system powers a huge variety of smartphones and tablets, with every update named after a sweet treat. Each update is focused around the latest innovation, transforming everyday usability. Android Jelly Bean boasts a colourful home screen with playful widgets that you can add, as well as intelligent notifications. Jelly Bean is incredibly flexible, allowing you to design an interface that's perfectly tailored to your needs. The Google Play store is accessible from all Android tablets and boasts hundreds of thousands of apps, from music to design.
Jelly Bean 4.3 is the most recent update from Android, with even smoother operation, striking graphics and a range of new features. Enjoy the multiple users option where each user can have their own customised space, or make the most of Gesture Typing which is perfect when you're on the go.
Since a range of tablets use Android operating systems you should consider what you are going to use your tablet for. For example, the Kindle Fire runs Android but is heavily layered with Amazon's own applications, where as the Nexus 7 runs a completely untouched version but doesn't host the same eBook options as the Kindle.
View all Android tablets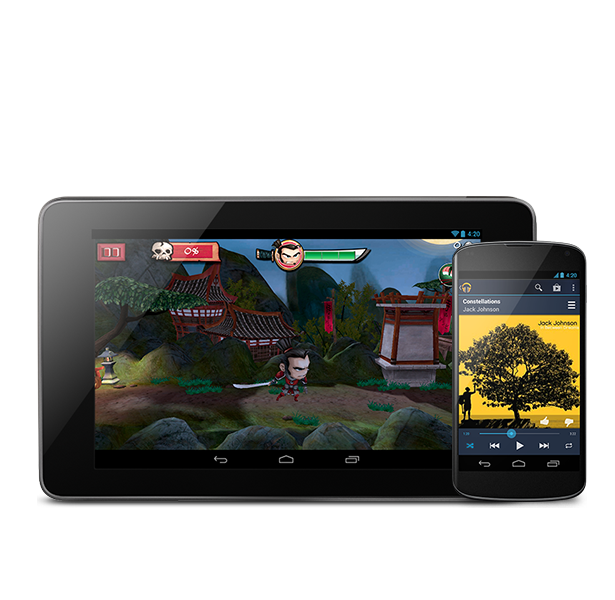 iOS
iOS is specially crafted for iPhones, iPads and iPod touch. And is renowned for being beautifully intuitive and professionally designed. Making everything easy to find and use, especially for newcomers, iOS hosts a stunning interface with programme icons that you can move, delete and organise into files. Multitasking is seamless on a tablet running iOS, you can run multiple applications at once, and simply swipe to close them when finished. Apple's iCloud makes file sharing and backing up of music, photos and contacts an easy and natural process. You'll find a huge selection of tablet apps available from the App Store, as well as an ever-growing selection of popular music downloadable from iTunes.
iOS 7 is the latest offering from Apple and marks a certain change in design with bold, playful graphics. iOS 7 looks modern and is incredibly fluid, making your device a joy to use. A range of multitouch gestures and voice-activated controls allow you to use your device with complete convenience, even when it's locked.
View all iPads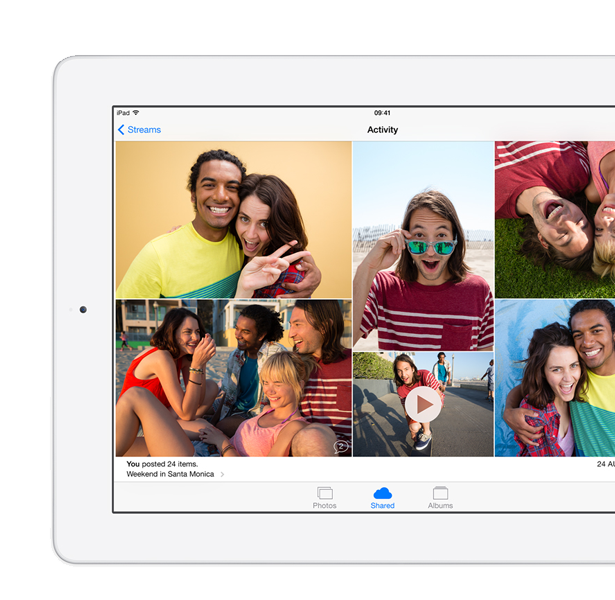 Windows
Windows 8 is a significant leap from the previous Windows operating system and teams vibrant Live Tiles with a touch-friendly interface. While some feature a full version of Windows 8, most tablets boast Windows RT - a version of this OS specially designed for tablets and with all the functionality of the laptop version.
Complete with real-time updates and notifications, intuitive touch control, and of course those colourful, customisable tiles that you can dedicate to contacts, emails, news, social updates and more, Windows RT is all about staying connected to the things that matter most.
Windows RT is cloud-enabled via a platform called Microsoft SkyDrive .Using SkyDrive you can enjoy access to all your files even when you're away from home. You can switch conveniently between your Windows devices, moving from your tablet to laptop, with everything that's important to you.
Windows 8 tablets support Flash-enabled content and are also compatible with Microsoft Office software (with some including it for free) making these devices ideal for both work and play.
View all Windows Tablets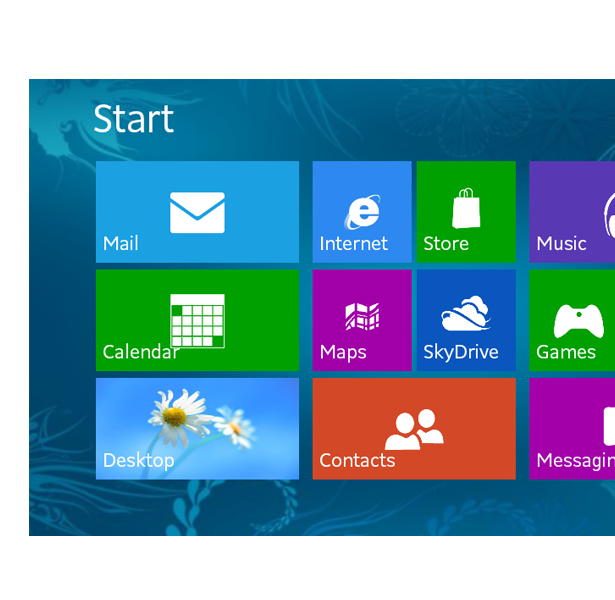 Shopping with PC World
Unbeatable services brought to you by