All-in-One PCs
Take the fun to any room in the house.
Portable All-in-Ones are great for sharing your favourite movie while on the sofa, multi-player gaming and staying in touch with friends and family. With touchscreen compatibility, it's easy for everyone in the family to use.
Full power. No tower.
Say hello to a device that looks great in any room. All-in-Ones are powerful productivity devices that are also great for entertainment.
Room to spare.
Making room for everyone's media files is a lot easier than making room for everyone on the sofa for a film night. The built-in Photos, Music, Films & TV apps use OneDrive online storage to store and sync your information across your PC's tablets and phones so you're never far from what you need.
HP Pavilion 23-q105na Touchscreen All-in-One PC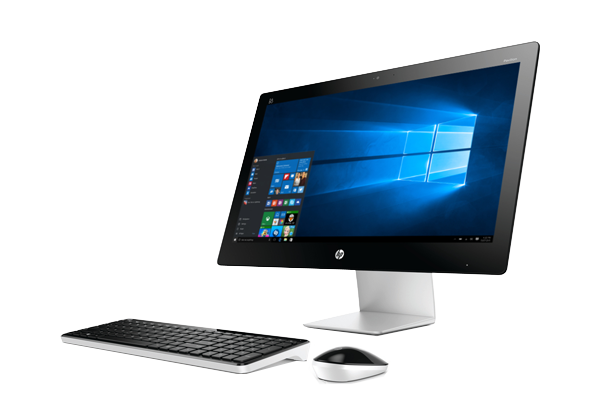 Windows 10 (pre-installed)
Intel® Core™ i5-6400T
Memory: 8 GB
Hard Drive: 1TB
Shop now
LENOVO IdeaCentre AIO 700 23.8" Touchscreen All-in-One PC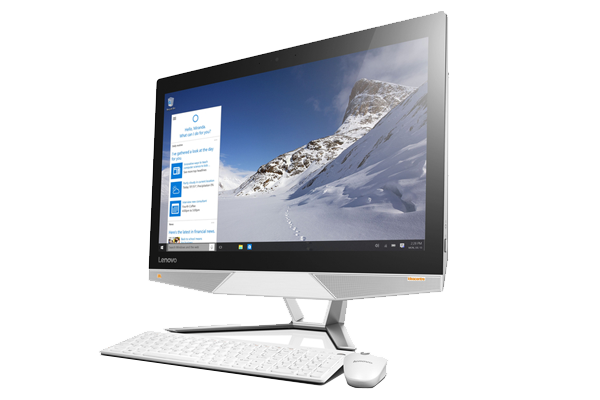 Windows 10 (pre-installed)
Intel® Core™ i5-6400 Processor
Intel® RealSense™ 3D camera
Hard Drive: 1 TB
Shop now