Pulse
Track. Improve.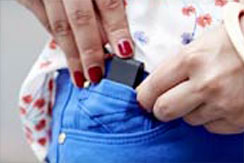 Moving through your day.
The Pulse tracks steps, burned calories, elevation and distance. Once synced to your smartphone, your data will be turned into graphs.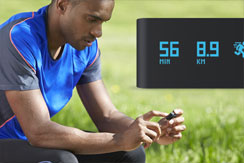 Running the good race.
Just grab your Pulse and go ! It recognizes your running and displays a Run recap screen.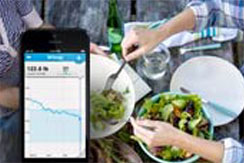 Reach the perfect balance between activity and nutrition.
Log your meals in the MyFitnessPal app to measure calories intakes and compare them to the calories burned.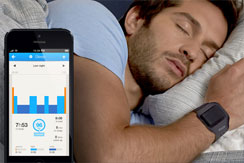 Fostering good nights.
Place the Pulse in the Sleep wristband to assess your sleep quality.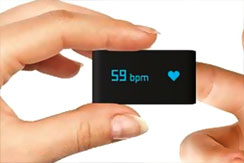 Measuring heart rate in a heartbeat.
Check your pulse on any occasion. Just press your finger on the back of the device and discover your heart rate.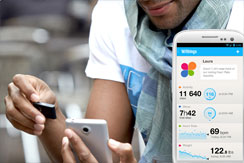 Enlightening and customizable.
Sync your Pulse with your smartphone in Bluetooth (iOS and Android). Use the Pulse touch screen to browse your data history.